Cuomo Urges New York Pension Fund to End Fossil-Fuel Investments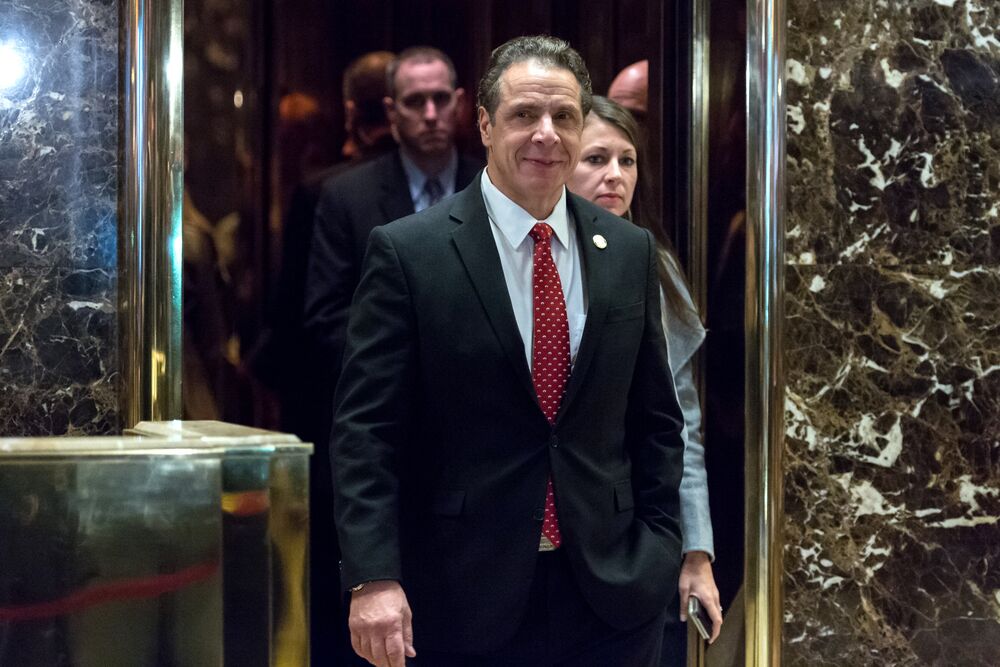 New York Governor Andrew Cuomo on Tuesday called on the $201.3 billion New York State Common Retirement Fund to stop all significant fossil-fuel investments and develop a plan to "de-carbonize" the portfolio. "Moving the Common Fund away from fossil-fuel investments will protect the retirement savings of New Yorkers," Cuomo said in a statement. He cited recent moves by the Norwegian sovereign wealth fund to divest fossil fuels and the World Bank's announcement that it will stop financing oil and gas exploration within two years.
The state's pension fund — the third-largest in the U.S. — had holdings of at least 50 oil and gas companies that have been identified as some of the most carbon-intensive operations in the world, the governor's office said. New York State Comptroller Thomas DiNapoli said that the fund has "no immediate plans to divest our energy holdings" but would work with the governor on ways it can contribute to the low-carbon economy. The fund has already invested $2 billion in a low-carbon index. It co-filed a successful shareholder proposal at Exxon Mobil Corp. this year that pushed for more climate reporting.
Sources and photo-credits: Bloomberg