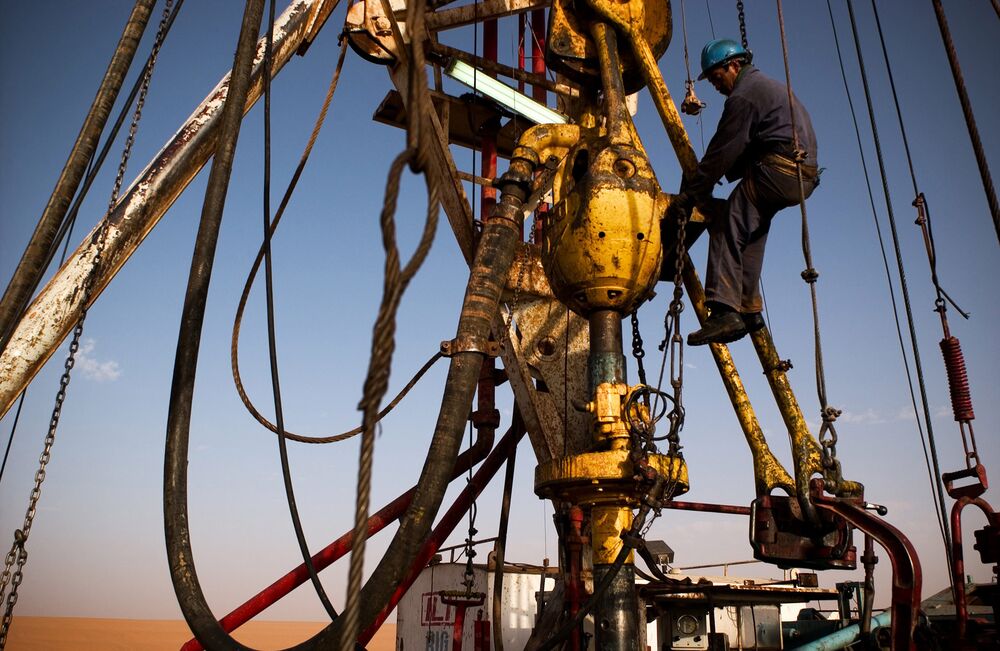 Libya's Sharara oil field stopped pumping crude oil several days after output plunged at another of the OPEC member's biggest deposits. The halt resulted from the closing of a pipeline from Sharara to the Zawiya refinery, according to a person with knowledge of the matter. The North African country's largest field stopped production on Sunday, a second person with knowledge said. Libya had been pumping 1.1 million barrels a day as of March 1, with Sharara contributing 300,000 of that. The field is run by a joint venture between the National Oil Corp. and Repsol SA, Total SA, OMV AG and Statoil ASA.
Neither person gave details on the exact cause of the pipeline's closure or on the likely duration of the production halt. They weren't authorized to speak to news media and asked not to be identified. Production from Mellitah Oil & Gas B.V., a venture with Italy's Eni SpA that operates the El-Feel field, tumbled on March 1 to 25,000 barrels a day from 75,000 barrels a day, after a protest by security guards shut that deposit. Brent crude prices rose
0.4 percent to $64.62 a barrel at 9:04 a.m. in Dubai.
Libya, a member of the Organization of Petroleum Exporting Countries, has struggled to boost oil production amid the lingering effects of civil strife that erupted earlier in the decade. Output has risen from 370,000 barrels a day two years ago, though it remains well below the 1.8 million barrels a day Libya pumped before the ouster and killing of former leader Muammar Qaddafi. Major oil fields including Sharara and El-Feel have experienced sporadic disruptions before, occasionally setting back the revival.
Crude loadings at Mellitah, the Mediterranean export terminal for El-Feel, will be "modified" after force majeure was declared for deliveries from the field on Feb. 23, the state-run National Oil Corp. said in a document obtained by Bloomberg. Force majeure is a legal status protecting a party from liability if it can't fulfill a contract for reasons beyond its control.
Sources and Photo-credits: Bloomberg with assistance by Saleh Sarrar