German Unemployment Extends Drop as Economic Growth Picks Up.
Unemployment fell by 17,000 versus estimated 5,000 decline

Jobless rate remained at record low of 6 percent in December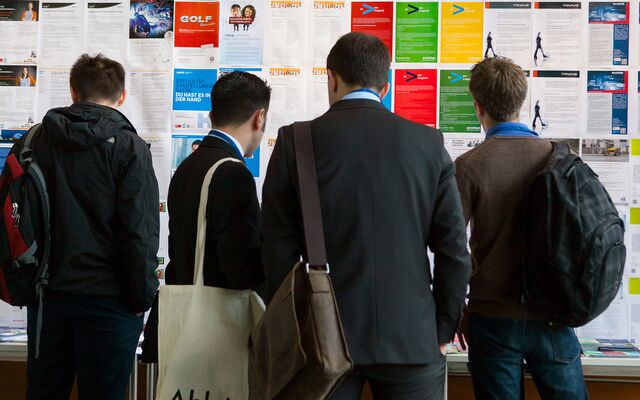 German unemployment extended its decline in December amid signs that growth in Europe's largest economy accelerated at the end of last year. The number of people out of work fell by a seasonally adjusted 17,000 to 2.638 million, data from the Federal Labor Agency in Nuremberg showed on Tuesday. Economists in a Bloomberg survey forecast a drop of 5,000. The jobless rate remained unchanged at 6 percent, matching the lowest level since reunification.
Germany's economy expanded at a "significantly faster pace" in the fourth quarter, driven by improvements in industry and private consumption, according to the Bundesbank. Business sentiment as measured by the Ifo research institute rose to the highest level in almost three years in December, signaling strong growth momentum going into the new year.
"What makes us optimistic for the 2017 labor market is that domestic consumption is strong, which is in turn a consequence of the good job market," Frank-Juergen Weise, president of the labor agency, told reporters. Unemployment won't increase this year, he said. That's despite an increasingly visible impact of migration on the labor market. Some 425,000 refugees were registered as job seekers in December, with 164,000 of those unemployed, according to the report. The number of people out of work declined by some 10,000 in western Germany and decreased by about 8,000 in the eastern part of the country, the labor agency said. Demand for new labor continues to be at a very high level, even as employment increases at a slower pace, Weise said.
The Bundesbank predicts the jobless rate will drop to an average of 5.9 percent this year from 6.1 percent in 2016.
Sources: QGN, Bloomberg, Gulf Agencies.