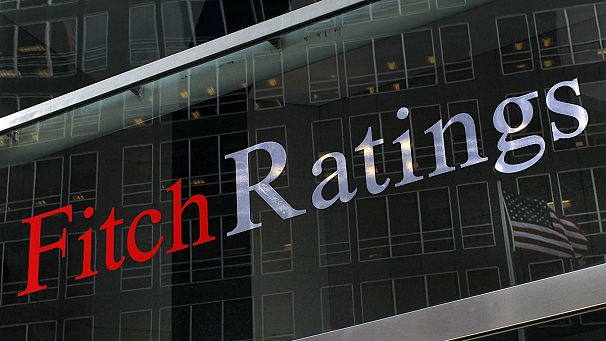 Ratings agency Fitch upgraded its sovereign credit rating for Greece by one notch on Tuesday, citing progress in cutting its budget deficit and the risk of a euro zone exit receding.
After nearly crashing out of the euro last year and coming under attack for stalled reforms, Greece has won praise in recent months from its international lenders for getting back on track and pushing through unpopular austerity measures.
"The price has been high in terms of lost output and rising unemployment and the capacity for recovery is still in doubt," Fitch said.
"Nonetheless, sovereign debt relief and an easing of fiscal targets have lifted central bank measures of economic sentiment to a three-year high and the risk of eurozone exit has receded."
The rating outlook is stable, Fitch said in a statement raising its rating to B-minus from CCC. It comes afterStandard & Poor's also raised Greece's rating to B-minus with a stable outlook from selective default in December.
Moody's Investors Service has a C rating on the credit. All three are still deep in junk territory.
Fitch said it expected a milder recession this year of 4.3 percent and a weak recovery in 2014, broadly in line with government and EU/IMF forecasts.
The country's economy remains mired in its sixth year of recession and unemployment has topped 27 percent, but Greece is expected to hit fiscal targets required under its bailout this year and could qualify for further debt relief soon.
Reported by: Caye Global News, Euronews, Reuters
…………………………………………………………………………………………………………………….
Oil, Gas and Petrochemicals  by Dr. Theodore, now available on these stores:
Oil – Gas Exploration & Drilling: