Hillary Clinton has faced a steady drip of revelations about her use of a private email server while secretary of state. What's it all about?
Eleven days before the election, the news has broken that the FBI is reopening its investigation since it was first revealed in the winter of 2015. It could be nothing. It could be everything. And it almost certainly won't be resolved before Americans head to the polls but it will energise her enemies and put her allies on the defensive.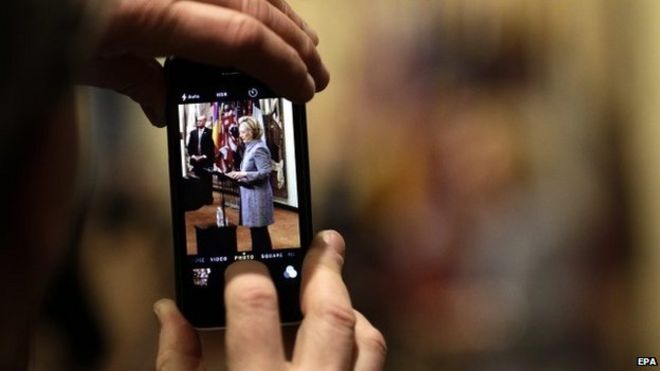 Her preferred email system was one the State Department inspector general found was not approved and did not comply with government rules. An FBI investigation initially concluded that no "reasonable prosecutor" would bring a criminal case against Mrs Clinton, but that she and her aides were "extremely careless" in their handling of classified information. Now it says there is new evidence. So how did we get here?
---
What's the deal with Hillary Clinton's emails?
Shortly before she was sworn in as secretary of state in 2009, Hillary Clinton set up an email server at her home in Chappaqua, New York. She then relied on this server, home to the email address hdr22@clintonemail.com, for all her electronic correspondence – both work-related and personal – during her four years in office. She also reportedly set up email addresses on the server for her long-time aide, Huma Abedin, and State Department Chief of Staff Cheryl Mills.
She did not use, or even activate, a state.gov email account, which would have been hosted on servers owned and managed by the US government. Mrs Clinton's email system became a national story the first week of March 2015, when the New York Times ran a front-page article on the subject. The article said that the system "may have violated federal requirements" and was "alarming" to current and former government archive officials. Source: BBC