How "electricity is connecting people" ? and how it supports global development? We live in a highly electrification world. Any of our action has to be supported by electricity. Our life-line is connected with electricity …food; education; communication; technology; innovation; business; life style;  …access to Energy is at the Heart of Development. This report is presented by Dr. THEODORE Theodoropoulos, CEO of POWERGLOBE QATAR, and one of the most influential energy experts across the globe. (http://ahlenfoundation.org/theodore/)
One billion people – mostly concentrated in Sub-Saharan Africa and South Asia – live their daily lives without electricity. This represents a fundamental barrier to progress for a sizeable proportion of the world's population, and has impacts on a wide range of development indicators, including health, education, food security, gender equality, livelihoods, and poverty reduction.
Story Highlights
A billion people still live without electricity. Hundreds of millions more live with unreliable or expensive power, which poses a key barrier to economic development in emerging economies.
Both grid and off-grid solutions are vital for achieving universal access – but they must be supported by an enabling environment with the right policies, institutions, strategic planning, regulations, and incentives.
The World Bank is committed to helping countries work towards universal access to affordable, reliable and sustainable energy as a key part of delivering on its twin goals of eradicating extreme poverty and promoting shared prosperity. Since 2010, the Bank has provided more than $5 billion for energy access in over 35 countries through some 70 projects.
The number of people gaining access to electricity has been accelerating since 2010 to around 118 million each year, but these efforts will need to accelerate if the world is going to meet Sustainable Development Goal 7 – ensuring access to affordable, reliable, sustainable and modern energy for all by 2030.
Why is reaching universal access still a challenge? Those remaining without service are either remote, or poor, or both. In urban areas it is poor communities that remain unserved. These should be easy to reach, although the informal settlements where many of these poor reside can be difficult to serve with permanent infrastructure. For remote households, extending the main grid can be prohibitively expensive. Even using off-grid systems to serve these disbursed populations can be financially challenging.
Lack of sufficient power generation capacity, poor transmission and distribution infrastructure, high costs of supply to remote areas, or simply a lack of affordability for electricity, are among the biggest hurdles for extending grid-based electricity.
For off-grid electrification, including mini grids, the biggest challenges are poor policies, inadequate regulations, lack of planning and institutional support, lack of financing for off-grid entrepreneurs, and affordability for poorer households.
Positive stories
A number of countries have made clear progress on expanding electricity access in recent years – and there are common factors among this group. These include sustained political commitment and financing, enabling policies and incentives, strong institutions, and the right balance of grid and off-grid.
Successful countries have also balanced the objective of the financial viability of electricity suppliers with the need to keep consumer prices affordable, for example through strategic and targeted use of public funding. Applying these fundamentals can take different forms, depending on the local conditions.
Bangladesh, for example, has used both privately-delivered off-grid solar home systems and publicly supported extension of the main grid through its rural cooperative program to increase the proportion of the population with electricity from 32% to 62% between 2000 and 2014
Vietnam and Ghana, among other countries, have focused much more heavily on grid extension. China and India have also made excellent progress using a mix of technologies and business models, both on and off-grid.
In Kenya, for example, 700,000 home solar systems were installed on the pay-as-you go purchase model, which is a flexible payment plan that makes electricity accessible to more people. Pay-as-you-go models have become increasingly attractive in many markets, expanding rapidly across Africa. One of the biggest advantages of this system is that people can pay in installments.
The World Bank has a long track record of helping developing countries expand access to affordable, reliable, sustainable and modern energy. It is doing so through supporting grid investments and helping to develop off-grid markets, for example, through programs such as Lighting Global. Since 2010, the Bank has provided more than $5 billion for energy access in over 35 countries through some 70 projects.
Last-mile connections
Last-mile access – getting electricity to people's homes, local businesses and public facilities – is an important focus for the Bank, especially in Africa and South Asia. Over the last six years the World Bank's portfolio has included 28 last-mile access projects, 25 of which have included off-grid support.
The Ethiopia Electrification Program – a $375 million IDA credit – will support the Ethiopia's National Electrification Plan launched in 2017. The Plan will dramatically shift efforts towards last-mile service delivery. It will provide one million last-mile household connections and the initial priority will be access to reliable electricity services for education and health facilities. Only 24% of primary schools and 30% of health centers currently have access to electricity services.
In Bangladesh, the World Bank helped deploy 1.4 million solar home systems. More than 18.5 million people in rural areas now have reliable access to solar-powered electricity.
An important element of the Bank's strategy is to leverage its efforts with development partners and the private sector by means of financial instruments along with sector and institutional reforms that promote commercial grid and off-grid operations and attract private investment. In Tanzania, for example, Bank-supported projects have helped create the Rural Electrification Agency and associated Rural Electrification Fund, which are promoting this agenda throughout the country.
Lower costs, increased efficiency
The World Bank also continues to produce ground-breaking research to address energy challenges. For example, a series of Multi-Tier Framework (MTF) surveys is providing new and deeper insights into the level and quality of access through both grid and off-grid systems, as well as in unserved areas.
With innovative solutions and modern technologies available, now is the time to be hopeful about achieving universal access. Plummeting costs for renewable energy and storage technologies, along with increasing efficiency of end use equipment and appliances, offer tremendous opportunity to deliver more service with a lower energy investment.
Additionally, new technology-enabled business models, such as pay-as-you-go solar, offer great opportunities for private sector-driven off-grid electrification, as long as countries can create the right investment environment.
Access to Energy is at the Heart of Development – We live in a highly electrification world …all is about energy and electricity!
As society becomes more and more dependent on technology and Mother Nature continues to deliver dramatic weather events across all parts of the globe, utilities must develop and deploy newer and more advanced grid technologies that can proactively respond to potential impacts and recover quickly from outages. But, is grid modernization only about the technologies utilities employ or is it also about the relationship between utilities and their consumers?
When Hurricane Sandy struck in 2012, utilities were not only challenged by the physical damage caused to their infrastructures, they were also faced with the immediate need to communicate with consumers on when and how power would be restored. So, what did utilities learn? They must continue to invest in technologies that make the grid more resilient, but they also need to establish effective communications programs to help keep consumers informed during good times and bad.
It's About the Technology
Although every utility will have different goals for grid modernization and their plans on how to accomplish those goals may differ, the objective is the same – invest in grid modernization technologies and integrate them to improve grid reliability and resiliency.
This modernization plan may include the introduction of any combination of the five core components of a modern grid – smart meters and an advanced metering infrastructure, a geographic information system, an outage management system, a distributed management system and distribution automation capabilities.
Leveraging the capabilities of all of these technologies will improve information flow across the electrical grid and give utilities the power of big data and analytics to try to prevent outages and, when outages occur, ensure rapid outage detection and restoration.
No, it's About the Consumer
As utilities modernize their grids with advanced technologies, additional developments occurring in parallel, such as demand response programs, affect the average consumer. This puts the onus on utilities to gain consumer understanding and acceptance of grid modernization plans by establishing comprehensive, two-way communications programs to move forward with larger-scale deploy­ments and consumer-empowered demand response programs.
Communication with consumers also becomes paramount before, during and after extreme weather events and utilities can deliver real value to consumers by communicating effectively on how to prepare for and react to power outages. This could be through traditional channels such as phone calls or digital channels such as email, texting or social media. Then, when outages do occur, consumers are prepared to communicate effectively with their utility to identify outage locations to help restoration efforts.
Education & Acceptance – The Keys to Understanding
Consumer education and acceptance are essential keys for unlocking the eco­nomic and societal benefits that a modern grid can deliver to an energy-hungry society. With well thought-out and imple­mented communication pro­grams, utilities can plant the seeds that will help consumers comprehend the actual work­ings of a modern grid and how they can partner with their utility to help get the lights back on. And consumers will need to accept and embrace the concept that realizing the benefits of a modern grid will require an open, collaborative effort on their part — and that their participation is as much an integral part as any piece of technology.
As utilities communicate with consumers, they'll also have the added benefit of educating themselves about what their consumers want, need and demand. Using consumer surveys, segmentation analysis, voluntary participation programs, informational notices enclosed with utility bills, and public education sessions, utilities and consumers can learn from one another how to better formulate future deployment plans, more easily identify and focus on areas requiring improvement, and finely tune pilot plans already in place to facilitate larger, more effective grid modernization efforts.
Linking Regulators to the Grid Modernization Effort
While dialogue between utilities and consumers progresses, regulators will also need to be included in the discussion to ensure that the proper regulatory backing is put in place to support grid modernization efforts. Regulatory support, such as a move away from the need to sell more electricity to increase revenues, will be required to ensure that utilities are compensated for conservation programs that meet electrical demand while selling less electricity.
Connecting People to their Power
As utilities invest in grid modernization technologies, consumers may not see dramatic differences in their everyday lives. But their voice can serve as a guide for utilities and regulators in steering a modern grid to greater success.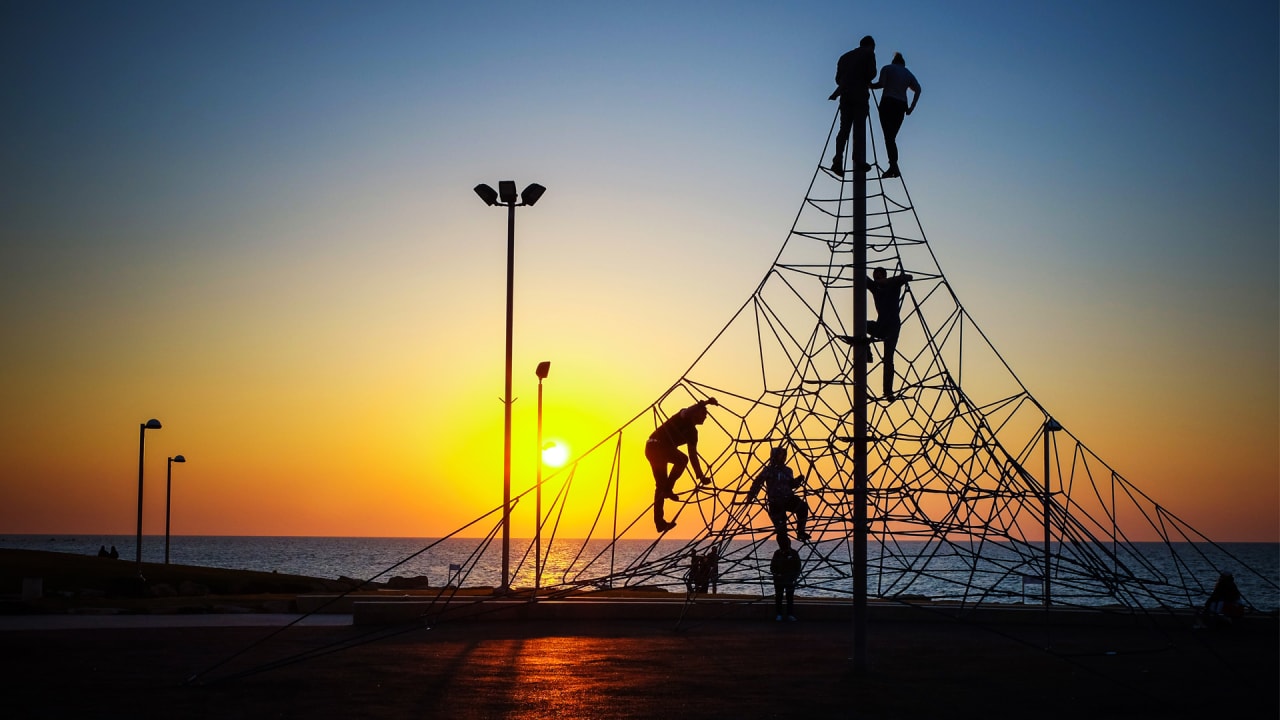 By getting involved in two-way communication programs, actively participating in pilot programs, and embracing grid modernization as a long-term solution, consumers can directly impact the future of the power grid.
Power To The People: India Plans To Electrify 40 Million Households By 2018
India's Prime Minister Narendra Modi launched an initiative on Monday to provide free or low-cost electricity connections to Indian households that do not yet have power. Named Saubhagya, which means "good luck" in Hindi, the scheme's mission is to ensure all Indians have electricity by the end of 2018. This will involve the electrification of more than 40 million households and is estimated to cost approximately $2.5 billion USD.
"The government will connect each house, whether it is in [a] village, a city or in remote locations," Modi said in his speech. "No poor person will have to pay for the connection–this will cost more than Rs 16,000 crore. We have decided that no poor person will bear this burden."
A step further
The promise of an India where every home has power is not new. Under a scheme launched in 2015, the central government has already issued subsidies to states to provide free connections to the poor. The latest initiative is also seen by many as a revised version of a 2005 scheme announced by the Congress-led United Progressive Alliance government.
But Saubhagya takes things a step further. Union Power Minister RK Singh said that while connections would be installed for free for those living below the poverty line, even economically disadvantaged people above the poverty line would have to pay "only Rs 500 [approximately $8 USD] per connection in ten instalments." Currently, some states such as Uttar Pradesh charge people below the poverty line around $12 USD for a basic one-kilowatt connection and up to around $25 USD from others for a basic connection. This includes the costs of running power lines to homes.
Singh explained that the government would set up prepaid meters and that consumers would be able to pay in advance for a fixed amount of electricity. The scheme is to be rolled out by the Rural Electrification Corporation Limited, a government-owned company which provides financing and technical services to states for electrification.
Sources: Dr. THEODORE Theodoropoulos "The Secret World of Energy", Virgin 2011, QGN, Bloomberg, CNN, Global Energy, QFT, CGCT Africa, Energy Africa 2016, GER, WB2017, Al Jazeera International.