Iran could restore oil production halted by sanctions faster than anyone anticipates if the history of previous shutdowns is any guide.
The consensus among analysts and traders is that Tehran needs at least a year after sanctions are lifted to raise output to the level prevailing before restrictions were imposed in 2012. Similar pessimistic assessments for supply disruptions at OPEC members Libya and Venezuela were confounded by quicker-than-expected recoveries, according to data compiled by Bloomberg.
Here's Venezuelan oil production before and after a strike at state oil company Petroleos de Venezuela SA that started in late 2002: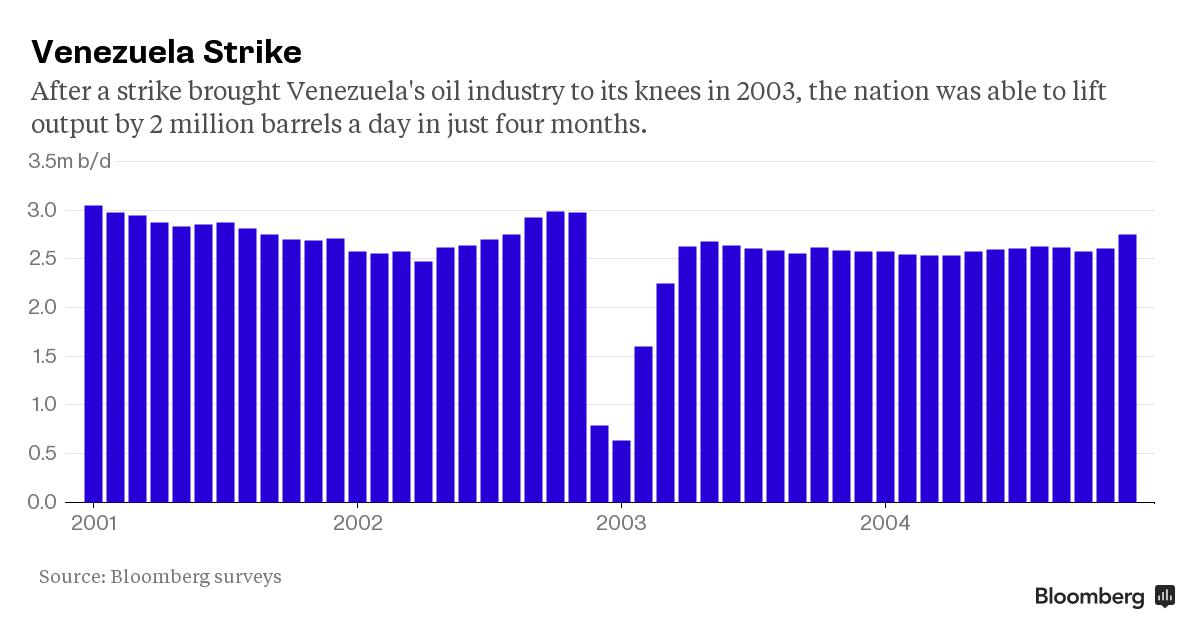 Even after equipment was damaged during the shutdown and the company fired thousands of workers, the Latin American nation was able to lift output by 2 million barrels a day in just four months. The recovery was "sharper than expected," the Paris-based IEA said in April 2003.
Case study two is Libya's recovery after the civil war that ousted Muammar Qaddafi in 2011: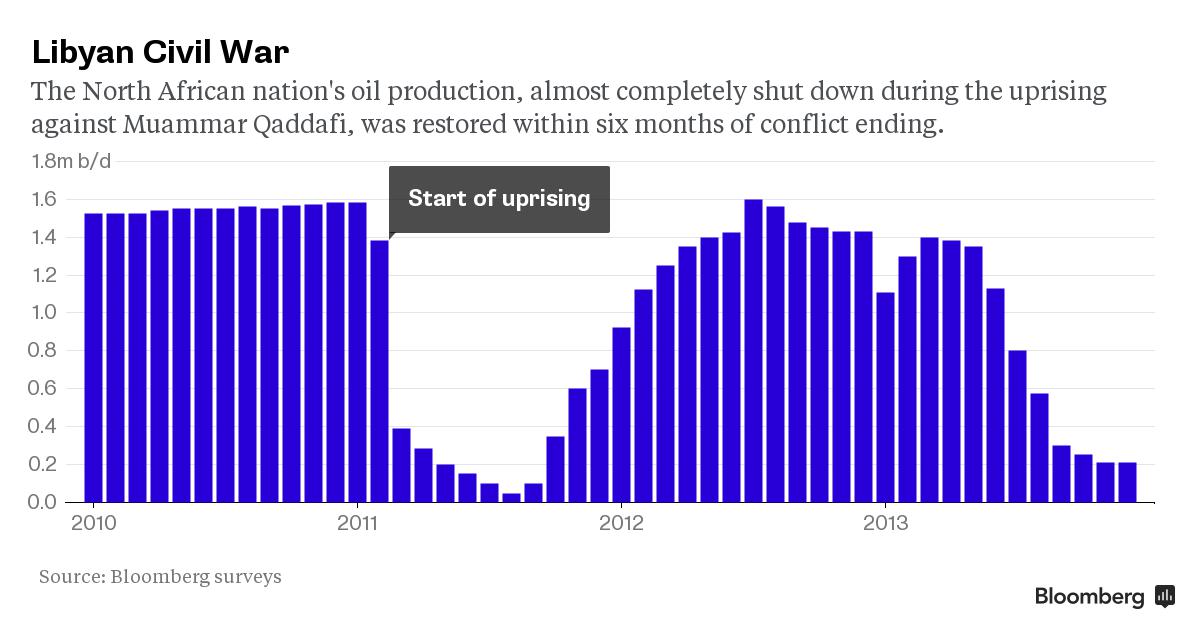 The conflict all but halted production and analysts, traders and the Libyan rebels themselves said it would take 18 months to increase output to about 1 million barrels a day. In reality, production surpassed that level in just six months.
"There really isn't any compelling reason to doubt that Iran could ramp up quite quickly in terms of technical capacity," said Antoine Halff, head of oil markets at the IEA. The agency doesn't agree with the "skeptical" view that Iran's oil fields have been degraded or damaged by the sanctions, he said.
The consensus among most analysts including Wood Mackenzie Ltd. and Standard Chartered Plc is that Iran will need at least a year to return to its pre-sanctions level of production of 3.8 million barrels a day from 2.8 million barrels today.
Here's the recent history of Iranian production: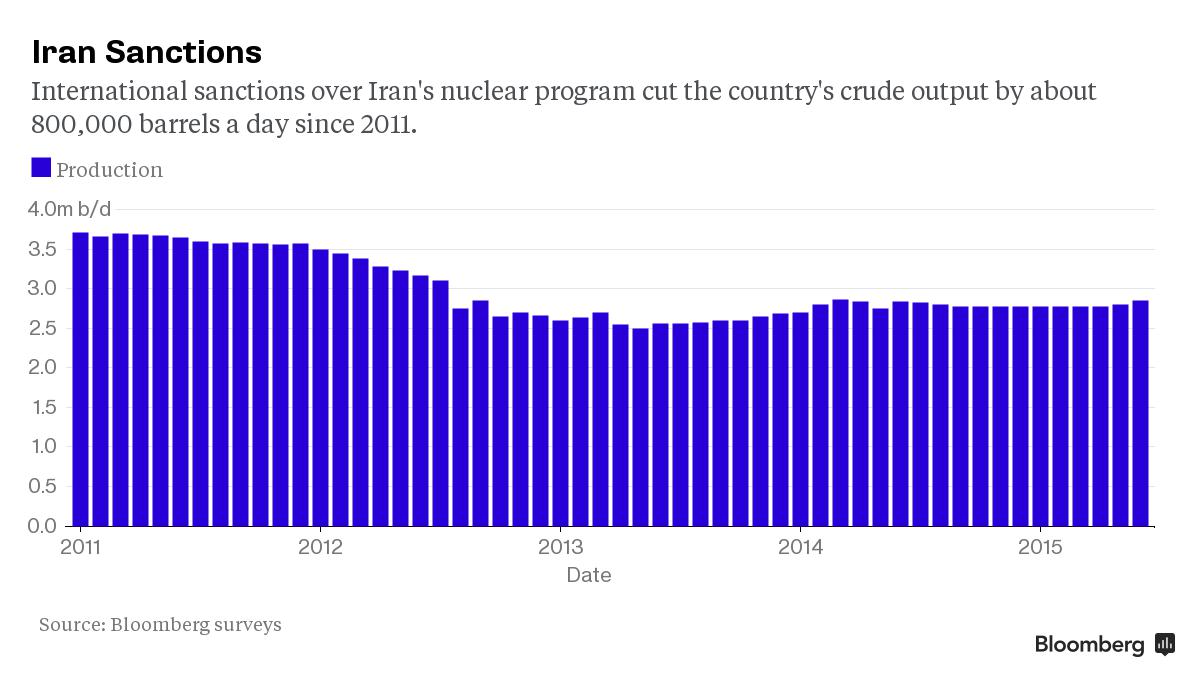 Wrong-footing the pessimists and delivering an additional one million barrels a day by the middle of next year, as promised by Oil Minister Bijan Namdar Zanganeh, could add to the oil glut, depressing prices further.
"We would advise against underestimating the ability of a country to grow its production when it needs dollars," said Edward Pybus, oil analyst at Exane BNP Paribas in London. The market consensus is conservative and there is "upside" to forecasts of a gradual increase in Iranian output, he said. Source: Bloomberg