How Turkey's Erdogan Might Get Still More Power. Turkey's parliament starts a final round of voting Wednesday on whether to hold a referendum to formally switch the center of executive power to the office of President Recep Tayyip Erdogan. Since becoming president in 2014, Erdogan has been transforming what had been a mostly ceremonial post into what his opponents say is becoming the seat of one-man rule. His latest bid to consolidate legal authority comes during a state of emergency that's seen mass purges of political opponents and media organizations, following a failed coup attempt in July, and as Turkey wages war against Islamic State and separatist Kurdish groups.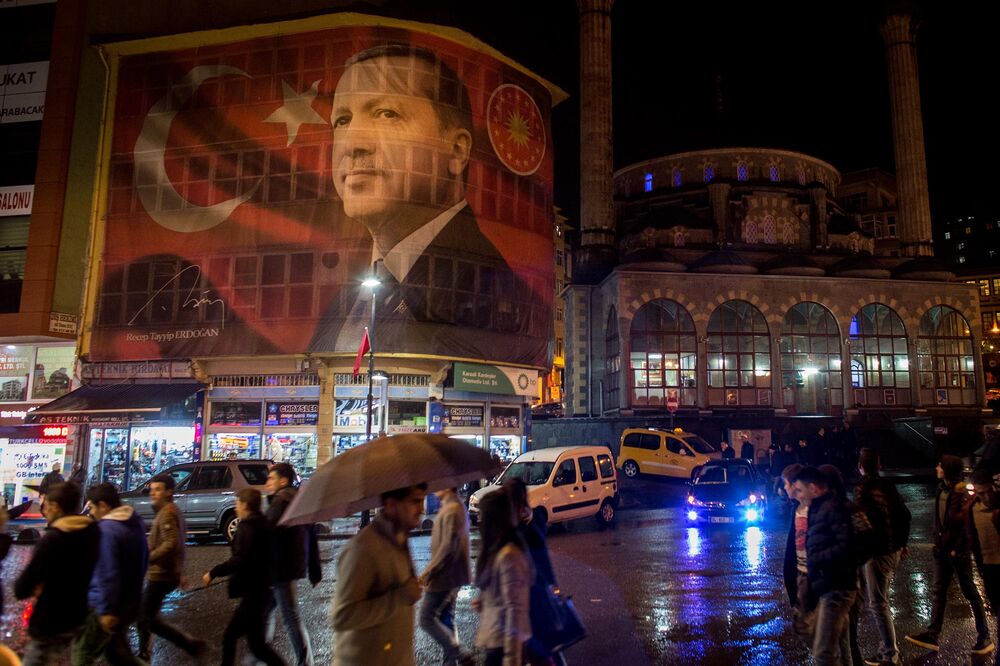 1. Who's pushing the referendum?
Erdogan's ruling Justice and Development Party, or AKP, along with the leader of a nationalist opposition party, MHP, whose support it needs to authorize a public referendum. The result of the vote in parliament could be clear on Friday.
2. What new powers would Erdogan get?
If the referendum is held, and if voters approve it, the president will be anointed head of the executive branch and allowed to issue decrees with the force of law. He could formally restore ties with his political party, something currently banned in a system in which the president takes an oath of impartiality. He'll be in charge of preparing the budget, be able to declare a state of emergency, appoint or terminate missions of deputy presidents or ministers and other high-level officials, and directly appoint some top judges. During emergencies, he could issue decrees on basic rights and freedoms.
3. How long could a president serve?
Two consecutive five-year terms. If, however, a parliamentary election is held during his second term, then he could seek a third.
4. What would parliament's role be in the new system?
The proposed new parliament would have 600 members, up from 550, and the office of the prime minister would be abolished. It would take a supermajority, at least 360 votes, to open a probe against the president. In the event of a probe, the president wouldn't be allowed to call for an election. With 400 votes, parliament could refer a case against the president to the country's top court. If the president is convicted of a crime preventing his election, he would lose his job. Any decision by president or parliament to call for snap elections would trigger elections of both at the same time.
5. What other changes are proposed?
Parliamentary and presidential elections would be held every five years, compared with every four years now. The minimum age to seek office would be lowered to 18 from 25. The high military judiciary would be abolished, and military courts wouldn't be established except for disciplinary cases. The number of judges on the constitutional court would be reduced to 15 from 17.
6. How will parliament decide on whether to hold the referendum?
In the second round of voting, starting Wednesday, at least 330 lawmakers must vote in favor of each proposed amendment. An amendment that receives fewer than 330 votes gets dropped from the legislative package before a final vote, which could come as early as Friday.
7. What happens if the amendments are voted down?
Erdogan and leaders of the AKP and MHP parties have warned that failure to pass the constitutional amendments could lead to an early election. Lawmakers are just 14 months into their four-year terms, and they must serve for at least two years to receive full benefit packages for public service.
8. When would a referendum be held, if approved?
A plebiscite must take place on the first Sunday 60 days after the bill is approved by parliament, signed by the president and published in the Official Gazette. Since winter conditions in March could hamper voting in eastern Turkey, a referendum is most likely in early April, possibly on April 2, according to AKP officials.