Saudi Arabia's finance minister for two decades was replaced on Monday, capping a major overhaul that leaves key posts under the control of a new generation of bureaucrats close to Deputy Crown Prince Mohammed bin Salman.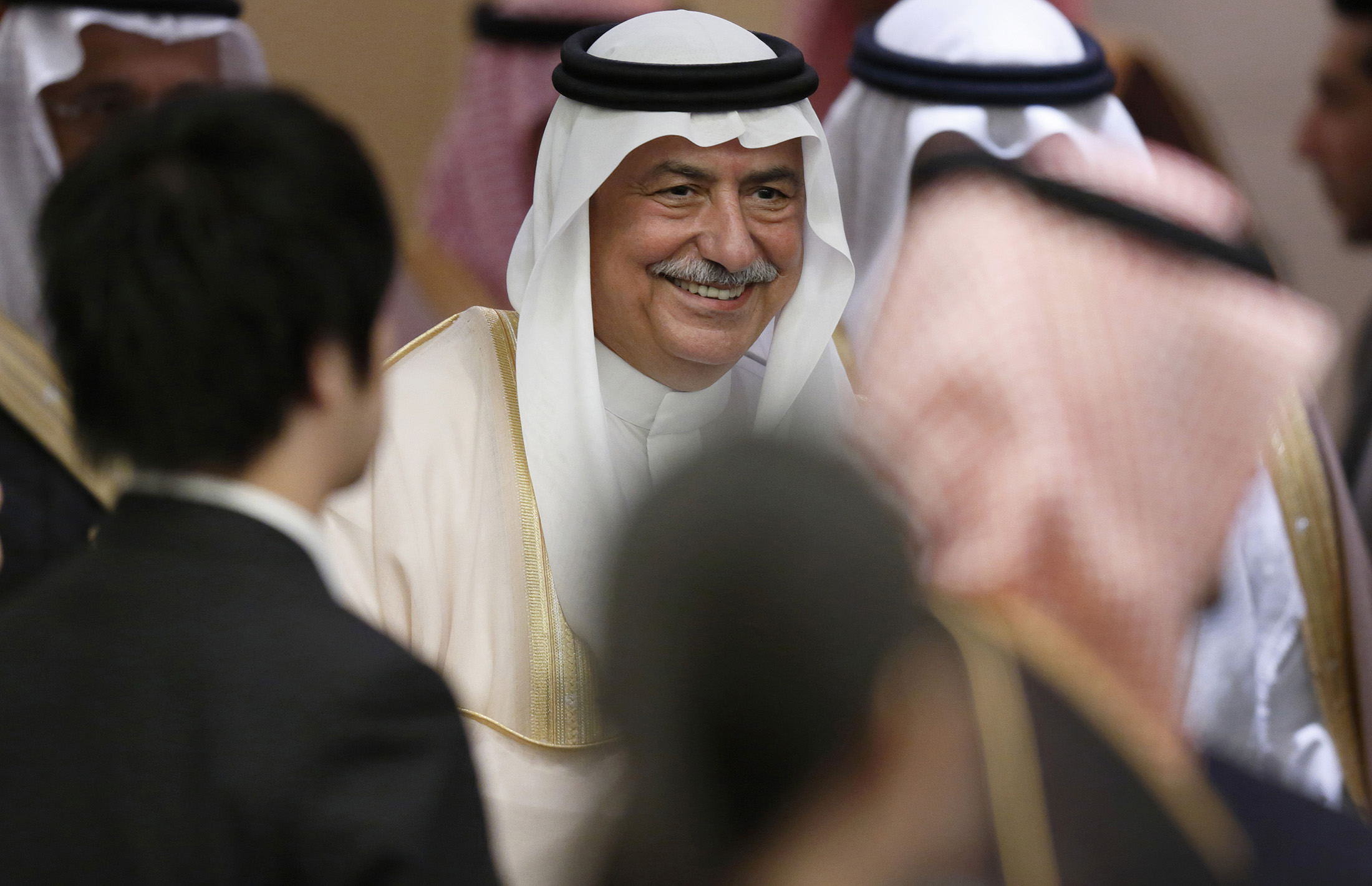 A royal order published by the official Saudi Press Agency excused Ibrahim Al-Assaf from his post and replaced him with Mohammed Al-Jadaan, formerly head of the kingdom's Capital Markets Authority. Al-Assaf was appointed minister of state and will remain a member of the cabinet.
Since taking power early last year, King Salman has replaced the ministers of oil, foreign affairs, trade and economy as the kingdom grapples with low oil prices. In a push led by Prince Mohammed, the government has also cut spending on projects and curtailed a generous system of energy and utility subsidies.
Al-Jadaan's appointment reflects the reform direction that Saudi Arabia is moving toward with "wide support" for a "younger generation of bureaucrats," said Fahad Nazer, who worked at the Saudi embassy in Washington and is now a political analyst at JTG Inc. in Virginia.
Younger Generation
"Most of these senior positions are going to younger, less experienced people, but people who are still very-well qualified and energetic," he said in a phone interview.
Khalid Al-Falih replaced long-time Oil Minister Ali al-Naimi this year
Adel Fakeih replaced Mohammed Al-Jasser as Economy Minister in 2015
Adel Al-Jubeir was named Foreign Minister in 2015, replacing Prince Saud al-Faisal
Ahmed Alkholifey named central bank governor this year
Khalid Al-Araj named civil service minister in 2015
Al-Jadaan, a lawyer appointed to the Capital Markets Authority in early 2015, oversaw the Saudi bourse opening to qualified foreign investors last year as well as several more recent changes intended to relax barriers to overseas investment. Saudi Arabia is on course to join MSCI Inc.'s emerging-markets index in 2018, he said in a television interview with Bloomberg Markets Middle East last month.
Al-Assaf was one of three senior officials who appeared on a popular Saudi talk show this month to defend recent austerity measures implemented by the government. The ministers' performance was criticized by many Saudis who said they were unconvinced.
The set of royal orders issued Monday evening local time also replaced the public transport chief and the governor of the Saline Water Conversion Corporation, among other officials. The orders did not say who would take Al-Jadaan's job at the Capital Markets Authority. A spokesman there could not be reached for comment outside normal business hours in Riyadh.
The benchmark Tadawul All Share Index rose 0.1 percent at 12:26 p.m. in Riyadh, trimming this year's losses to 12.9 percent. Source: Bloomberg