"We still have a full year left in the agreement, but there is a possibility that we exit the cuts agreement before 2019 if the market is re-balanced by June," Almarzooq said. "There is pressure from Russia to exit the deal as soon as possible" once the market is balanced, he said.
 OPEC and its partners agreed on Nov. 30 to keep curbing production until the end of next year, in a bid to drain oversupplied world markets and prop up prices. Crude dropped in the week after their decision to extend the cuts as investors turned attention to expanding U.S. oil production and gasoline stockpiles. Prices have since edged higher as near-record Chinese orders for foreign crude signaled stronger demand in the world's second-largest economy.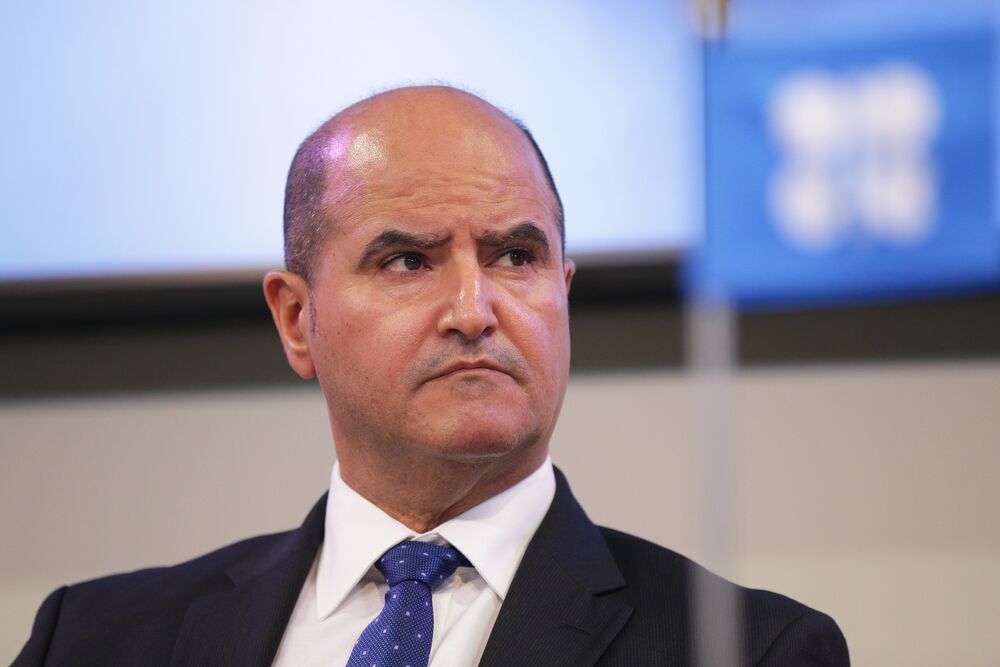 Photographer: Lisi Niesner/Bloomberg
Price Outlook
U.S. crude production expanded for a seventh week to 9.71 million barrels a day, the highest level in weekly data compiled by the U.S. Energy Information Administration since 1983. Gasoline inventories surged by 6.78 million barrels last week, the biggest gain since January. Kuwait sees a full re-balancing of the oil market by the end of 2018, Almarzooq said on the sidelines of the annual meeting of the Organization of Arab Petroleum Exporting Countries. Prices should remain near current levels in 2018, he said.
United Arab Emirates Energy Minister Suhail Al Mazrouei said it was premature to comment on when OPEC will exit the production cuts agreement. OPEC plans to discuss the exit strategy in June but can meet at anytime if needed, he said in Kuwait. Iraq's Oil Minister Jabbar al-Luaibi said it was "too early to speculate" on what OPEC and its partners in the cuts will decide in June.
"It depends on the market," al-Luaibi said in Kuwait. "We have an entire year ahead of us. OPEC made a decision to monitor the market, and now it's studying the market. The developments in the market will be the factor that contributes to decisions."
Sources and photo-credits: Bloomberg