The largest gasoline pipeline in the United States remained shut off Tuesday in the southern state of Alabama following an explosion that killed one and injured five, as crews battled to control the resulting wildfire.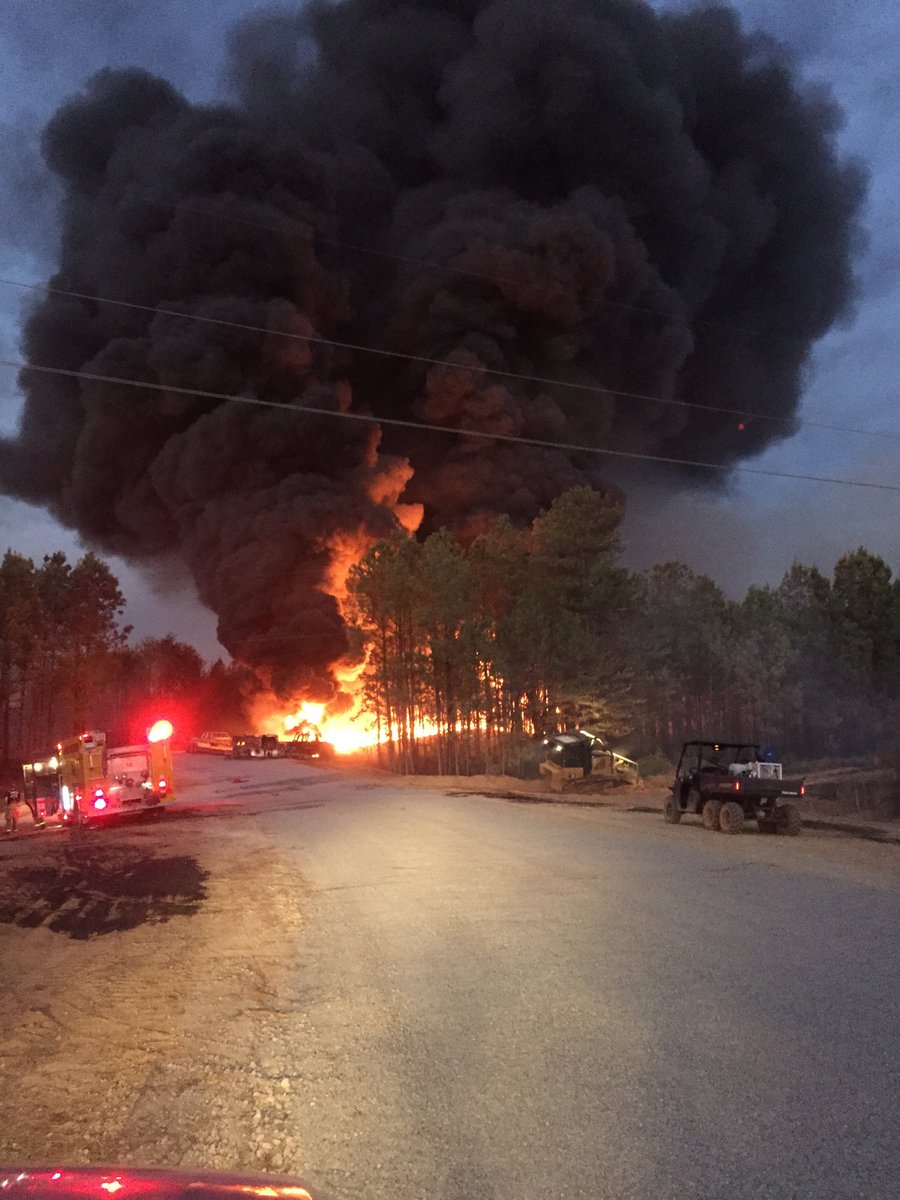 The blaze broke out Monday afternoon in Shelby County after an excavator being used by contractors hit the Colonial pipeline and sparked an explosion, the company said in a statement. 'After the incident occurred, Colonial shut down its two main lines, which traverse Shelby County,' the company said. One person was dead at the scene while five were taken to hospitals in nearby Birmingham for treatment, according to Colonial.
Emergency crews built a dirt dam eight feet tall (2.4 meters) and 80 feet long to contain the burning fuel, Governor Robert Bentley said on Twitter. 'The fire will not be out any time soon,' Shelby County sheriff's Major Ken Burchfield told local news site Al.com. Wildfires were burning on 32 acres (13 hectares) in the sparsely populated area, Bentley said.
Colonial, based in the southern state of Georgia, is the largest pipeline in the United States by volume, transporting more than 2.4 million barrels of gasoline, diesel fuel, jet fuel and other refined petroleum products per day. It operates 5,500 miles (8,851 km) of pipeline between Houston and the New York Harbor, serving 50 million consumers.
The pipeline outage had an immediate impact on commodities markets, lifting crude futures. 'The shutting of mainlines by the biggest gasoline pipeline in the US propped up gasoline prices this morning,' said Jingyi Pan, market strategist with IG in Singapore.