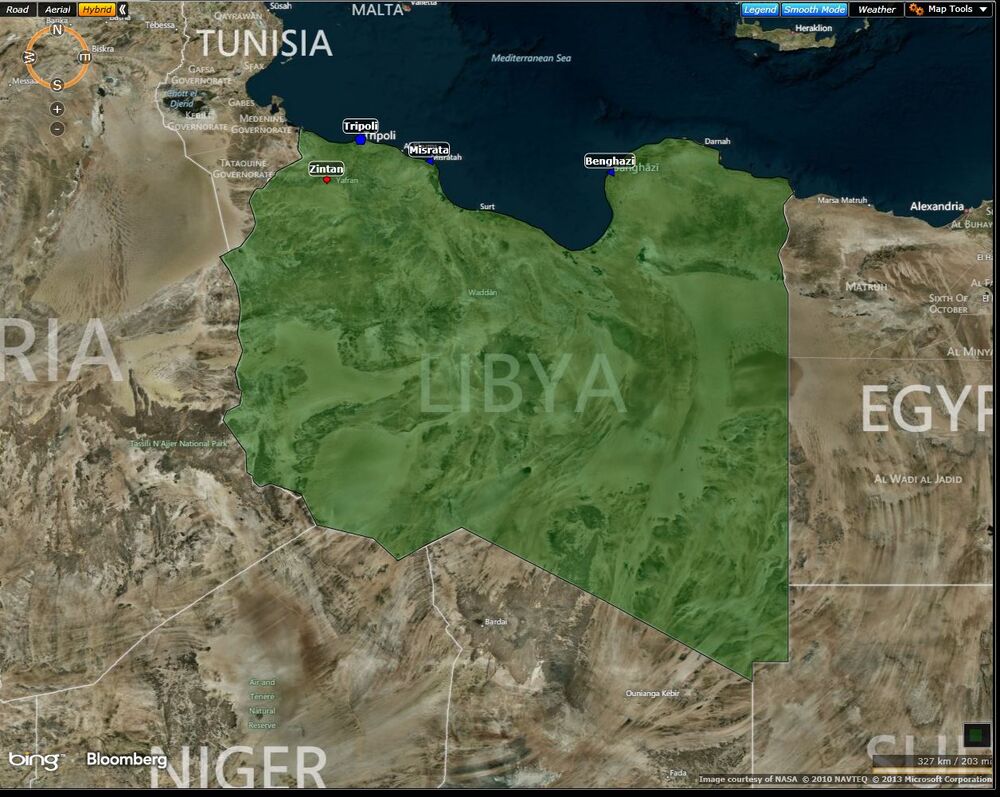 The impact of the fire, which Waha Oil blamed on "terrorist actions," underscores the fragility of Libya's oil recovery. The Organization of Petroleum Exporting Countries member has struggled to boost production amid the lingering effects of political divisions and conflict that flared in 2011. A joint venture partly owned by the NOC, Waha Oil pumped about 300,000 barrels a day last month but Saturday's attack resulted in a fire on a pipeline connecting the Waha deposit in eastern Libya to Es Sider export terminal. The blaze was contained soon after midnight, the NOC said in a statement on its website.
Libya's oil output has rebounded from 370,000 barrels a day two years ago, but has hovered at around 1 million barrels a day during stable periods and remains well below the 1.8 million that Libya pumped before the ouster and death of Moammar Qaddafi. Sporadic disruptions at major oil fields including Sharara and El-Feel have occasionally set back the revival. Home to Africa's largest crude oil reserves, Libya pumped 990,000 barrels a day in March, data compiled by Bloomberg show.
Es Sider is scheduled to load 14 crude cargoes in May, according to a loading plan obtained by Bloomberg. The tanker Panagia Armata is to arrive at the Mediterranean port on April 25, and no loading instructions are available, according to a person familiar with the situation who asked not to be identified because the matter isn't public.
Sources and photo-credits: Bloomberg with assistance by Tarek El-Tablawy