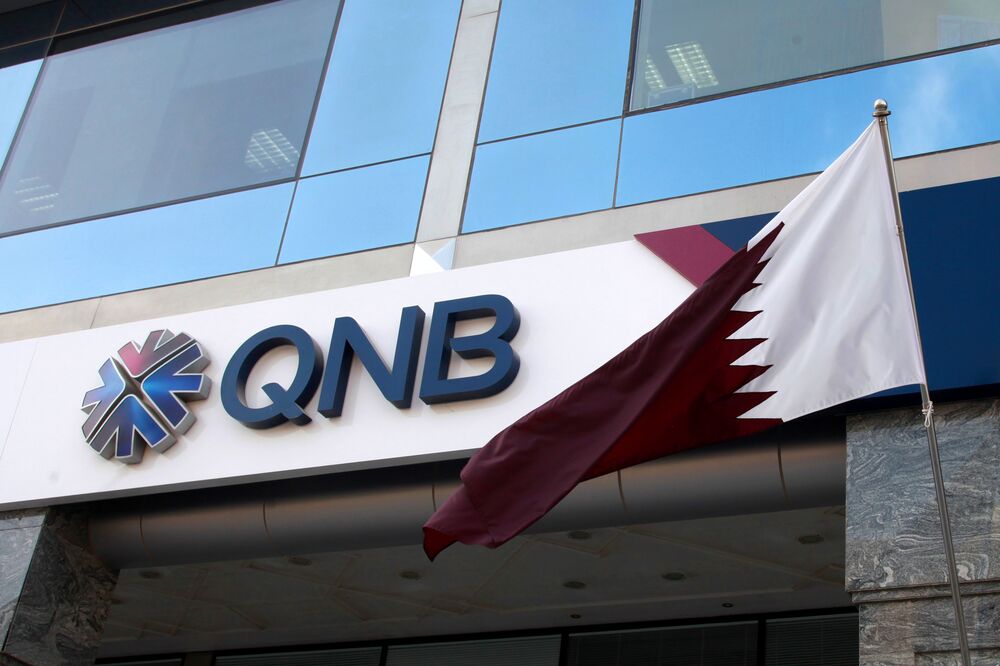 Qatar National Bank shares surged the most in eight years as the biggest lender in the Middle East and North Africa seeks to almost double its foreign ownership limit. The stock jumped as much as 10 percent, the biggest intraday advance since March 2010, to 129.80 riyals at 10:36 a.m. in Doha. That pushed Qatar's benchmark stock index up 2.8 percent. The bank will seek approval to increase non-Qatari ownership to 49 percent from 25 percent at an yet-to-be scheduled extraordinary general assembly, the Doha-based lender said in a statement. Foreign investors currently own about 7 percent of QNB, according to data compiled by Bloomberg.
Qatar National Bank has been looking to tap new sources of funding amid a boycott of Qatar by Saudi Arabia, the United Arab Emirates, Bahrain and Egypt. QNB has absorbed the impact of the standoff and is pushing ahead with an expansion into Southeast Asia, Chief Executive Officer Ali Al-Kuwari told Bloomberg in January. Increasing QNB's foreign ownership limit could lift the bank's weight within benchmarks compiled by MSCI Inc. and FTSE Russell and attract around $870 million in inflows into the stock, according to Mohamad Al Hajj, a Dubai-based strategist at the research arm of EFG-Hermes Holding.
The announcement comes a day after Emirates NBD, the region's third-largest bank, said it would seek to increase its foreign ownership limit to 20 percent from 5 percent and raise capital by 7.35 billion dirhams ($2 billion). The shares climbed 4.5 percent after surging 14 percent in Dubai on Sunday.
Sources and photo-credits: Bloomberg