One of the biggest stores of oil at sea is showing signs of emptying out.The volume of supplies held on tankers in the Strait of Malacca in September dropped to the lowest level since August 2016, according to data from cargo-tracking and intelligence company Kpler. The waters off Singapore, Malaysia and Indonesia — one of the world's busiest shipping channels and a major hub for what's known as floating storage — held 8.1 million barrels late last month on a 10-day moving average basis, compared with about 30 million in May.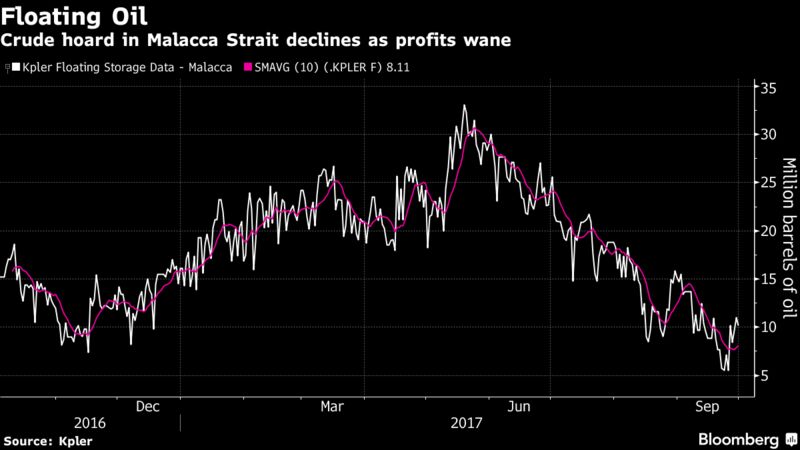 Some traders are giving up on ships they chartered for storing oil as potential profits from future sales no longer justify the cost of hiring the vessels. That's after the market's structure has flipped to backwardation, where crude for later delivery is cheaper than near-term shipments, as demand improves and OPEC-led output curbs contribute to a supply squeeze. Not all are abandoning the strategy, though, with some traders still finding ways to benefit by offering tailor-made cargoes put together at sea.
Kpler defines floating storage as the volume of oil on tankers that are idled offshore for 15 or more days. The Strait of Malacca consists of anchorage areas including Pelepas, Linggi, Batu Pahat and Tanjung Bruas.