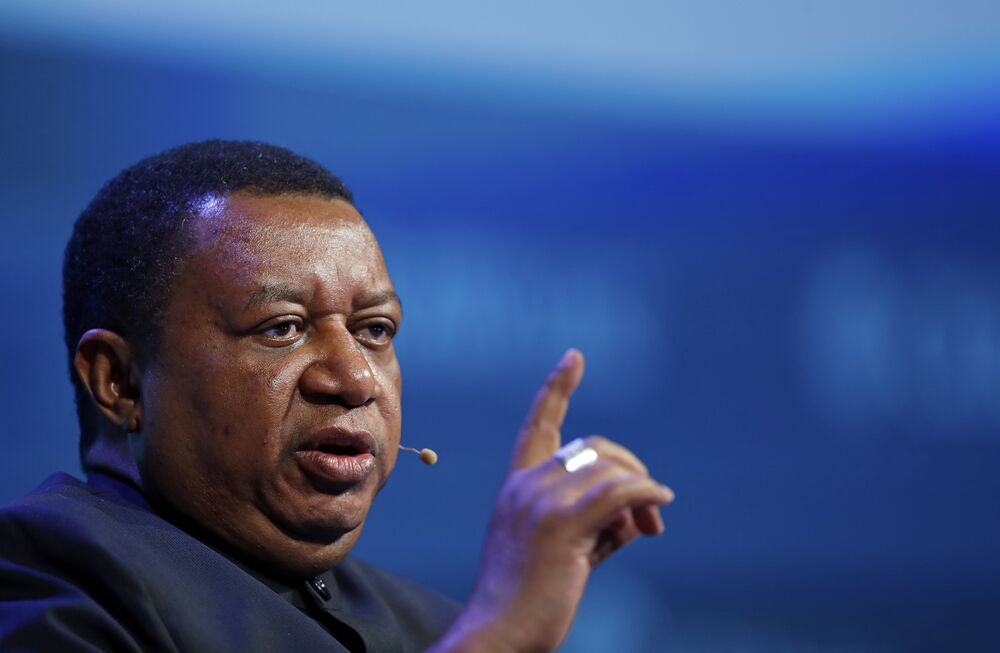 The oil market is re-balancing at a quickening pace and production cuts are the "only viable option" to restore market stability, OPEC Secretary General Mohammad Barkindo said. OPEC in its monthly market report on Monday will raise its estimate of oil demand growth to "above 1.5 million barrels a day" for both 2017 and next year, Barkindo said at a conference in Abu Dhabi. Stockpiles have declined by more than 180 million barrels this year alone, he said.
Output cuts by the Organization of Petroleum Exporting Countries and other producers since January have started to pay off, with Brent crude prices trading close to a two-year high. OPEC will meet in Vienna on Nov. 30 to review the pact, and possibly extend it. Russia, Saudi Arabia and Iraq have signaled they would be open to extending the measure.
"We are seeing clear indications that the market is re-balancing at an accelerating pace and stability is steadily returning," Barkindo said on Monday. "I am certain that if we had not mobilized ourselves when we did, building consensus and jointly taking action in responding to the crisis, the industry would be in worse condition than it is today."
Global production cuts are the "only viable option" to restore stability in the oil market, Barkindo said.
Sources and Photo-Credits: Bloomberg