Emerging markets are no stranger to political crises. Last year was no exception, with an impeachment drive in South Africa, corruption scandal in Brazil and the Qatar diplomatic rift. What all these incidents had in common is the resilience markets showed in their aftermath and the buying opportunity the political calamities presented to astute investors. Almost every shock was met by a selloff that was at least partially erased within days, weeks or months.
Of course, not every crisis fades from view quickly, and for those that do, timing the rebound isn't easy. Here were some of the most notable cases of 2017, which may serve as a lesson in the year to come:
Brazil
Reports of new evidence in an alleged hush-money scheme involving President Michel Temer sent Brazilian equities tumbling last May. But investors who swooped in the following day and held onto those stocks could have made a hefty profit as the Ibovespa rallied to a record. Temer hasn't fared as well as his country's stocks, with an approval rating of 6 percent last month.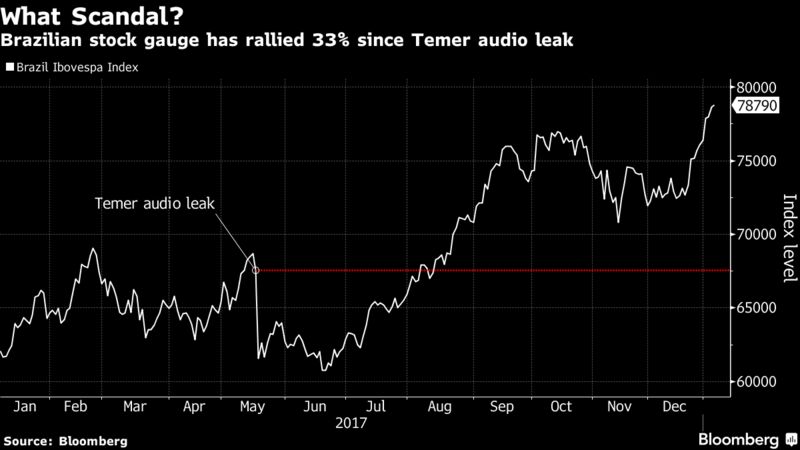 Peru
Peru's sol slumped to a 10-month low in December after opposition lawmakers pushed for the impeachment of President Pedro Pablo Kuczynski amid revelations of his ties to companies that received money from the disgraced Brazilian builder Odebrecht. That effort ultimately failed and the currency now hovers near a two-year high.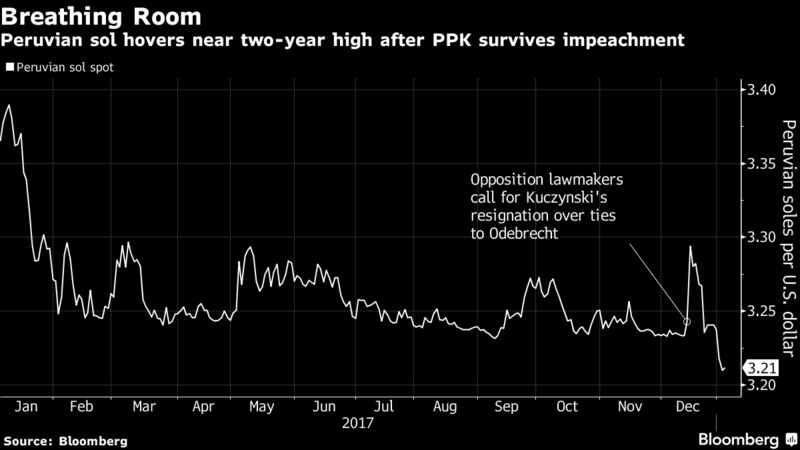 Qatar
A split between Qatar and a four-country alliance led by Saudi Arabia in June left markets in shock. The nation's notes due in 2026 fell to an all-time low the following month as the regional powers moved to isolate Qatar over its ties to Iran. But by September most of those losses had been recovered. The nation's assets took another hit in early November amid Saudi Arabia's deepening feud with Iran, and have since recovered from that shock.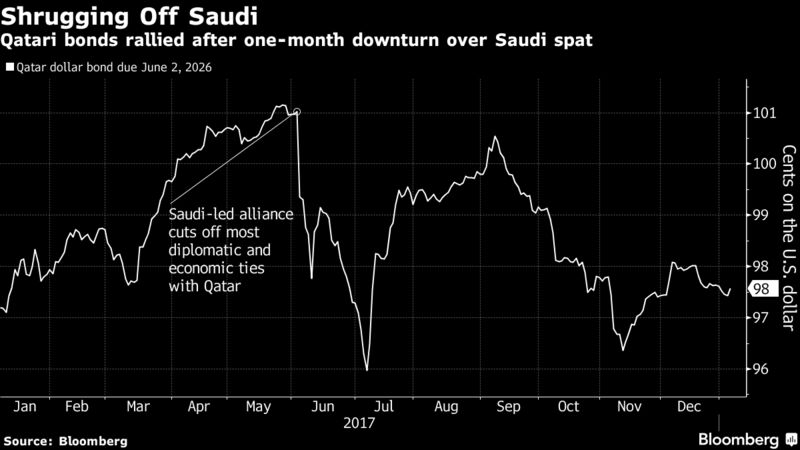 Russia
U.S. President Donald Trump's election was thought by some to be the cure-all to Russia's sanction woes. Instead, just months into his presidency, tension between the nations rose after a U.S. missile attack in Syria drew a rebuke from the Kremlin — which called it a "violation of international law." While Russia's benchmark stock index sold off, it more than made up for those losses in the second half of 2017.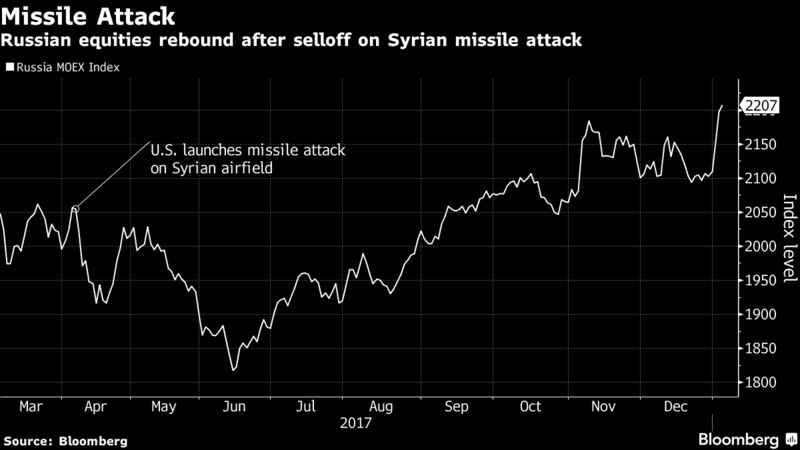 South Africa
After South Africa's Democratic Alliance party submitted criminal charges against President Jacob Zuma and members of the Gupta family, shares fell more than 6 percent over the following weeks, but rebounded as Zuma clung to power. A candidate backed by the embattled president lost a leadership race to Cyril Ramaphosa in December which prompted investors to pile into South African stocks. The FTSE/JSE Africa All Share index rose as much as 1.6 percent after the election.
South Korea
South Korean stocks wasted little time celebrating the impeachment of President Park Geun-hye last March amid a corruption probe. The nation's benchmark equity gauge has rallied 31 percent since the vote with Asia's fourth-largest economy at the fore of a global upturn in trade.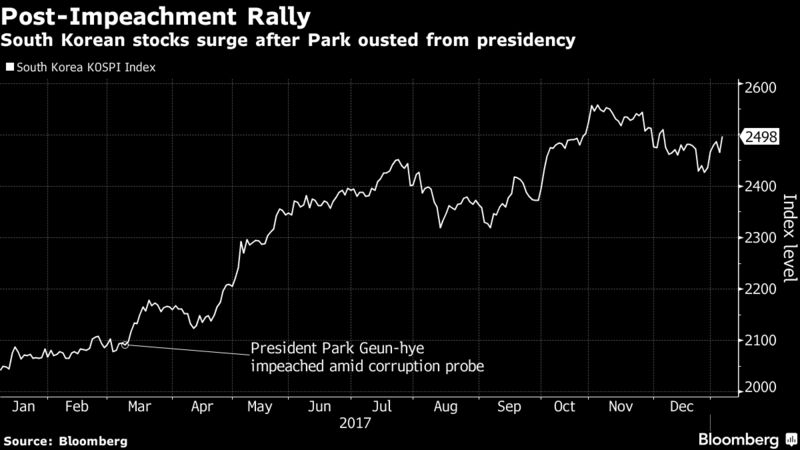 Venezuela
President Nicolas Maduro's call in early November for a debt restructuring triggered a sharp selloff in Venezuelan bonds as investors feared the government would no longer make good on debt payments and U.S. sanctions would complicate debt talks. But just days later Petroleos de Venezuela's 2020 notes almost fully recovered the value lost.
Sources and photo-credits: Bloomberg