Qatar's sovereign wealth fund has repatriated about $20 billion to help support the country's banks and ease the impact of the ongoing Saudi Arabian-led boycott. The Qatar Investment Authority, which has about $320 billion of assets, placed the funds with local lenders after the diplomatic crisis started, according to the country's latest bond prospectus, a copy of which was seen by Bloomberg. The cash injection came as almost $30 billion of non-resident deposits left Qatari banks, the document shows.
Qatari banks, already stretched by financing demands of the $200 billion 2022 World Cup, took a blow from its neighbors' abrupt decision to cut ties in June. Qatar, the world's biggest exporter of liquefied natural gas, relies heavily on foreign cash and foreign deposits — especially from the six-nation Gulf Cooperation Council.
The cash injections were coordinated by the Finance Ministry and the QIA, according to the prospectus. The country's central bank has also relaxed a cap on bank loans exceeding deposits that was introduced in 2014 and plans to change the definition of deposits to include long-term debt instruments, it said.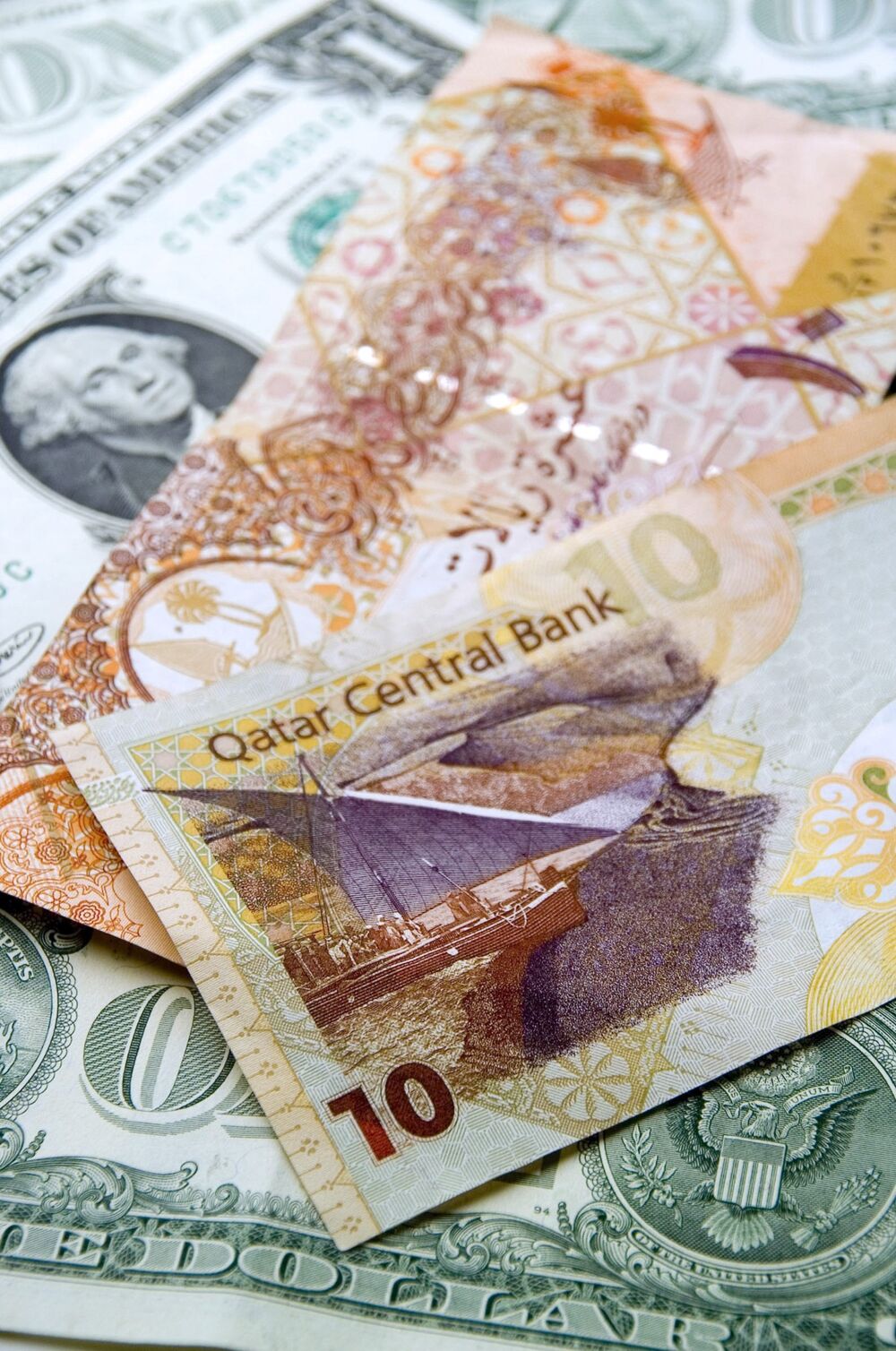 Asset Sales
The QIA, the world's ninth-largest sovereign wealth fund according to the Sovereign Wealth Fund Institute, owns stakes in international companies ranging from Glencore Plc to Barclays Plc. The fund last month sold its entire stake in Veolia Environnement SA for about $622 million, months after it reduced holdings in Tiffany & Co. and Credit Suisse Group AG.
Qatar is starting meetings with fixed-income investors on Monday as the country plans its first dollar-denominated bond sale in about two years. Officials will meet investors in the U.S. and U.K. and the government is working with Credit Suisse Group AG and Deutsche Bank AG among others on the offering that could include five-, 10- and 30- year notes, according to people familiar with the plans.
The country's credit rating was cut by S&P Global Ratings and Fitch Ratings after its neighbors accused Qatari leaders of backing Islamist extremists. Doha denies the charges.
As well as supporting its banking system, Qatar has also established new trade routes through Oman and Iran, according to the prospectus. The country is also using subsidies and loans from the Qatar Development Bank to support domestic food production, which could increase to 90 percent of consumption by next month, it said.
Still, the impact of the boycott "remains uncertain, and it is unclear if the matter will be resolved in the near-term," it said.
Sources and photo-credits: BLoomberg