Qatar Stock Exchange managed to bounce back after an initial more than 2% plunge on reports of Donald Trump's victory in the US presidential elections; but overall remained in the negative terrain, albeit at lower levels.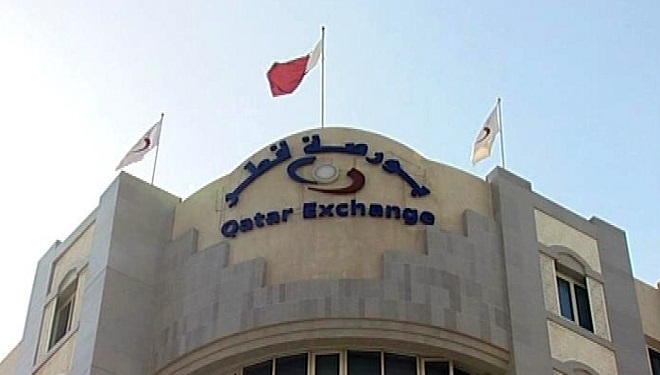 Domestic institutions were increasingly net sellers as the 20-stock Qatar Index settled 0.11% lower at 9,974.6 points. The market's year-to-date losses are at 4.36%. Non-Qatari individual investors turned bearish and there was lower buying support from their Gulf counterparts in the bourse, which however saw Islamic stocks gain vis-à-vis declines in the conventional indices.
Trade turnover and volumes were on the increase in the market, where industrials, banking and telecom stocks together constituted about three-fourth of the total volumes. Market capitalisation was down mere QR4mn or 0.01% to QR537.59bn mainly on 0.11% fall in microcap cap equities; even as small, large and midcaps rose 0.46%, 0.02% and 0.01% respectively.
The Total Return Index fell 0.11% to 16,138.24 points and All Share Index by 0.06% to 2,751.1 points; while Al Rayan Islamic Index gained 0.32% to 3,678.28 points. Real estate sector saw its index shed 0.83%, consumer goods (0.65%), telecom (0.49%) and insurance (0.34%); whereas industrials gained 0.76%, transport (0.12%) and banks and financial services (0.01%).
About half of the traded stocks were in the red with major losers being Ezdan, Vodafone Qatar, Ooredoo, Masraf Al Rayan, QIIB, Commercial Bank, Gulf International Services, Mesaieed Petrochemical Holding, Qatar Insurance, Al Khaleej Takaful and Qatar First Bank. Nevertheless, Industries Qatar, Qatari Investors Group, Doha Bank, al khaliji, Islamic Holding Group, Medicare Group, Qatar National and United Development Bank were among the major gainers.
Domestic institutions' net selling strengthened perceptibly to QR185.66mn compared to QR148.68mn the previous day. The GCC (Gulf Cooperation Council) individual investors' net buying fell to QR0.92mn against QR2.61mn on Tuesday. Non-Qatari individual investors turned net sellers to the tune of QR2.47mn compared with net buyers of QR0.29mn on November 8.
However, non-Qatari institutions' net buying strengthened to QR190.3mn against QR153.15mn the previous day. The GCC institutions turned net buyers to the extent of QR2.89mn compared with net sellers of QR3.63mn on Tuesday. Local retail investors' net profit booking wakened marginally to QR5.94mn against QR6.03mn on November 8.
Total trade volume rose 26% to 11.23mn shares, value by 31% to QR418.15mn and deals by 53% to 4,237. The insurance sector's trade volume grew six-fold to 0.54mn equities and value more than quadrupled to QR26.89mn on more than doubled transactions to 144. The transport sector's trade volume doubled to 0.2mn stocks, value soared 78% to QR5.42mn and deals by 51% to 160.
The real estate sector reported 53% surge in trade volume to 1.78mn shares, more than doubling value to QR45.76mn on almost doubled transactions to 1,138. The banks and financial services sector saw 43% expansion in trade volume to 3.05mn equities, 23% in value to QR128.37mn and 44% in deals to 1,152.
The industrials sector's trade volume shot up 39% to 3.12mn stocks, value by 42% to QR168.86mn and transactions by 25% to 948. However, there was 67% plunge in the consumer goods sector's trade volume to 0.29mn shares and 57% in value to QR16.77mn but on 56% jump in deals to 401.
The telecom sector's trade volume was down 2% to 2.25mn equities, while value rose 1% to QR26.27mn and transactions by 52% to 294. In the debt market, there was no trading of treasury bills and government bonds.