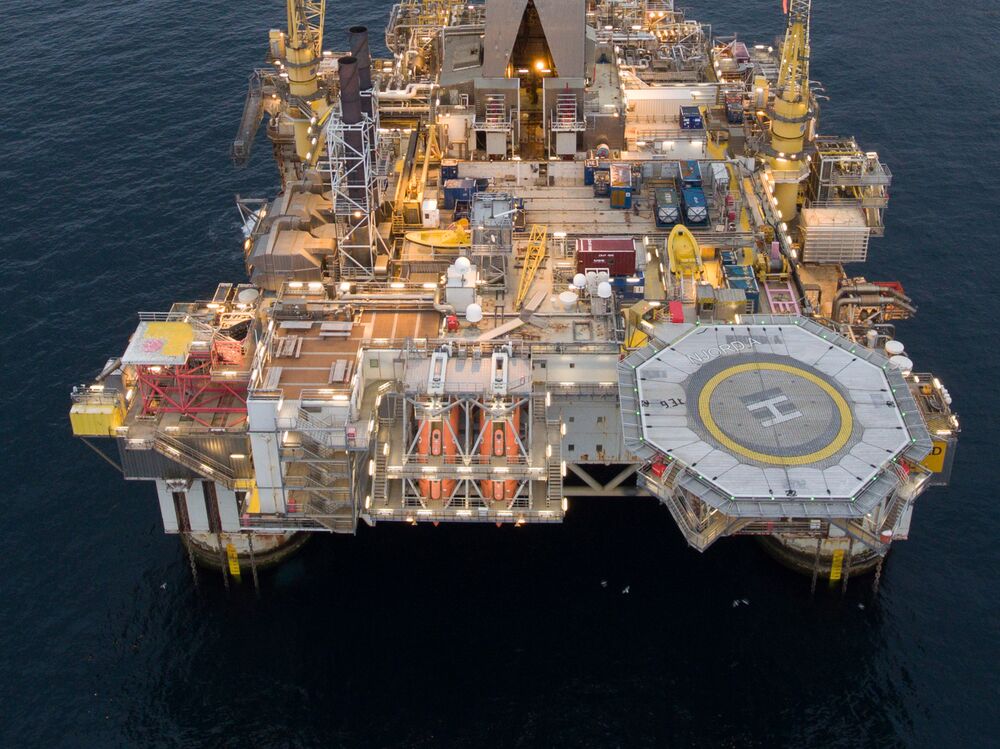 Statoil ASA gave the final go-ahead to a flagship Arctic oil project after slashing costs by half. While expected, the move by Norway's biggest oil company is a boost to a region seen as key to arresting a decline in the country's production. In a striking illustration of how oil companies have adapted to lower prices, Statoil cut estimated investments at the Johan Castberg project to about 49 billion kroner ($6 billion) from an initial forecast of more than 100 billion kroner, it said in a statement on Tuesday, reiterating a figure given in June. The field in the Barents Sea is due to start production in 2022.
Castberg is only the second oil project approved in the region. The first, Eni SpA's Goliat field that started production last year, has come under intense scrutiny following delays, cost overruns and safety mishaps. The government is also facing a lawsuit from environmental groups challenging Barents license awards.
'Solid' Plan
"The project will be central in the further development of northern Norway, and create significant value and ripple effects," Margareth Ovrum, Statoil's executive vice president for technology, projects and drilling, said in a statement. "We're submitting a solid development plan for a field with halved investment costs that will be profitable with oil prices below $35 a barrel."
Made up of deposits discovered from 2011, Castberg has been delayed several times, in part because of the collapse in oil prices. Statoil and partners Eni and Petoro AS have since shelved plans for an onshore terminal at North Cape. With a simpler concept and declining supplier prices, the operator cut the price needed to break even from more than $80 a barrel.
At the same time as Statoil submits its plan to Norwegian authorities on Tuesday, it will sign contracts with Aker Solutions ASA for a total value of about 4 billion kroner for Castberg's subsea system, and for engineering and procurement management, it said in the statement.
As politicians debate the economics of Goliat, Statoil and the government will be keen to showcase Castberg as a profitable project that will add infrastructure to the underdeveloped area.
Norway's crude output has dropped by half since 2000, and successive governments have pushed the Barents to make up for the decline of North Sea fields. Yet explorers have failed to come up with discoveries similar to the giant fields of the North Sea that made the country's fortune.
Sources and photo-credits: Bloomberg