Tesla Inc., the busiest issuer of solar asset-backed securities, is seeking to raise $131 million by bundling consumer power-purchase agreements and leases. The weighted average FICO score of the customers is about 745, according to a report Monday by Kroll Bond Rating Agency Inc. The package comprises $99 million of Class A notes rated A- and $32 million of Class B notes rated BB.
 Palo Alto, California-based Tesla already accounts for at least $485 million of the more than $1.3 billion of solar ABS raised this year. In this deal, power-purchase agreements would make up 97 percent of the underlying securities, according to Kroll. Leases would make up the balance.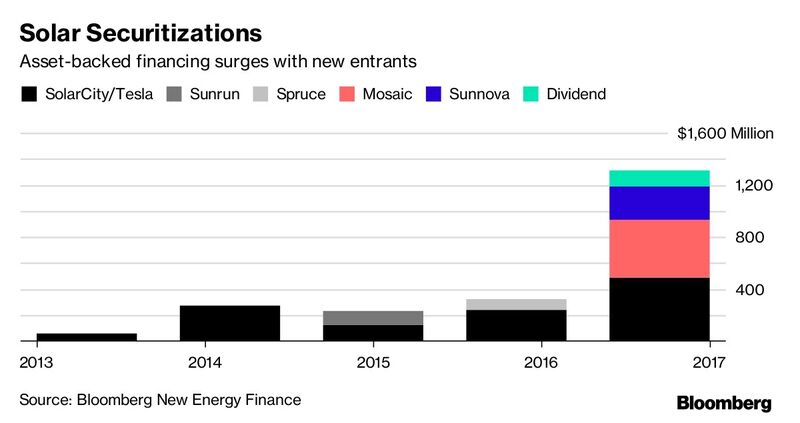 Securitization lets residential-solar companies realize the value of long-term consumer contracts by refinancing them in the capital markets. Accessing cash is prized today, as U.S. installations slow and investor focus on profitability. As of June, Tesla's solar unit Tesla Energy had installed 360,000 solar systems, with more than 3.1 gigawatts of installed capacity.
Sources and photo-credits: Bloomberg