With Europe's earnings season coming to an end, there's been one shining star among the sectors: energy companies posting strong results — and it's not just about higher oil prices.
"Many oil and gas companies have found a way to be increasingly profitable, even in this lower oil price environment — it shows how much cost there was to hack off," said William Hobbs, head of investment strategy at Barclays Plc's wealth management unit.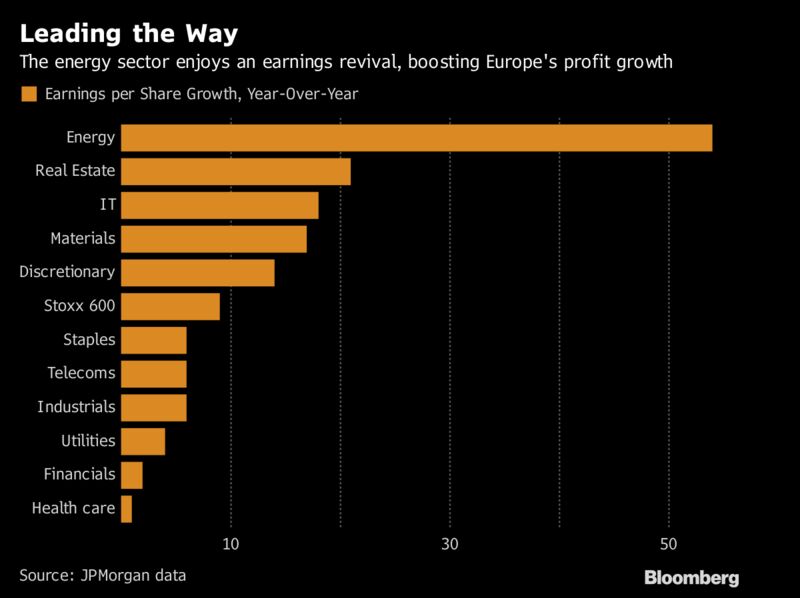 Companies from BP Plc to Statoil ASA beat third-quarter profit estimates, driven by a combination of higher crude prices and deep cost cuts and signaling growing confidence that the oil-industry downturn is coming to an end. Overall in Europe, profits rose 9 percent, according to JPMorgan Chase & Co., beating a 6 percent gain in earnings for U.S. companies, with energy firms boosting growth on both sides of the Atlantic.
Kepler Cheuvreux raised its rating for the energy sector to overweight on Monday and investors have also embraced oil and gas shares, which had until recently been this year's worst-performing European sector. Since Oct. 23, when most companies began reporting results, the energy sector has gained the most at 2.8 percent, with only four other sectors rising including real-estate and automobiles.
"European oil and gas stocks have risen like a phoenix from the ashes," Guillermo Hernandez Sampere, head of trading at MPPM EK in Eppstein, Germany, said by email. "I was surprised to see the sector outperforming everything else."
Outside of energy, earnings-per-share growth was 5 percent in Europe and 4 percent in the U.S. The good performance in the energy sector has helped offset a raft of disappointing results from another big industry: banks. BNP Paribas SA, Deutsche Bank AG and Barclays Plc all posted income declines from bond trading, as low interest rates and tepid demand from clients curbed activity.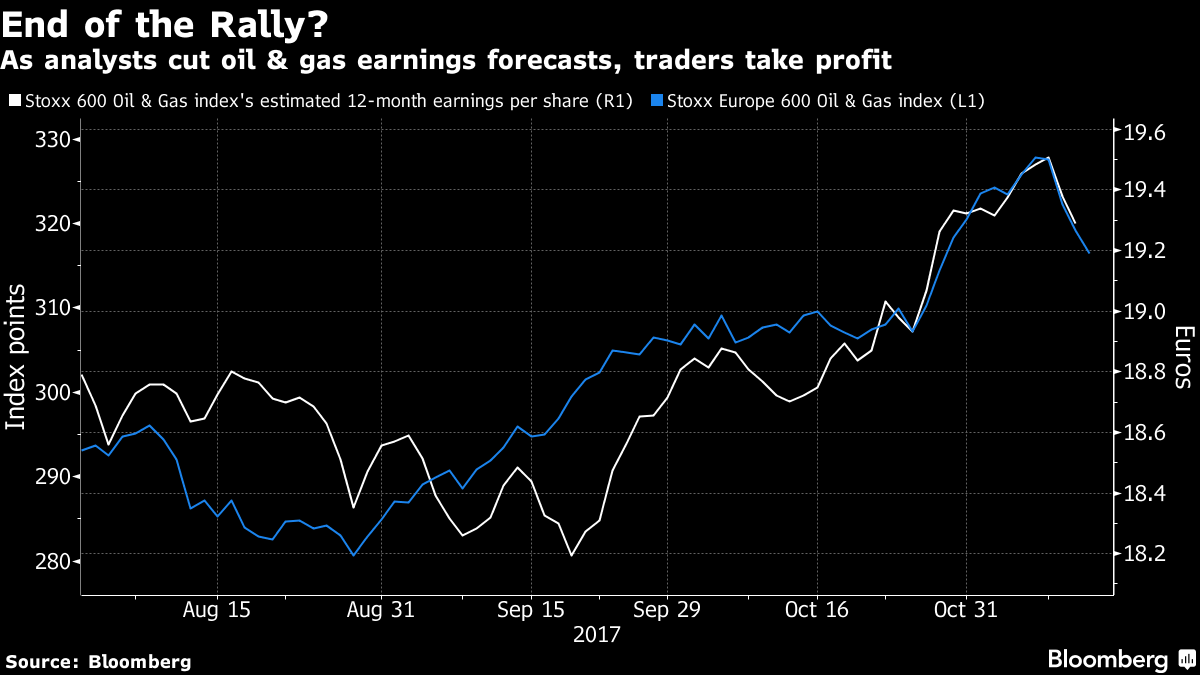 Sources and Photo-credits: Bloomberg