Deutsche Bank forecast lower full-year revenues and only a modest improvement in earnings on Thursday, after second-quarter sales were hit by a drop in capital markets trading. Germany's biggest lender beat forecasts with a jump in quarterly net profit to 466 million euros ($547 million) from just 20 million a year earlier, helped by cost cutting. Analysts had forecast a profit of 273 million. However, total revenues were down 10 percent in the quarter to 6.6 billion euros, and Deutsche said it expected revenues of its operating businesses to be lower in 2017 than last year – compared with its previous guidance for a broadly flat outcome. Its shares were indicated 2.4 percent lower in pre-market trade."This reflects our expectation that market volatility and related client activity remain muted, whereas our macro outlook remains broadly positive," Deutsche said, referring to its full-year guidance.
It added credit loss provisions were likely to increase in the second half after an unusually low first half. The bank's post-tax return on average tangible equity for the full year will improve moderately, it added. Chief Executive John Cryan said the group's second-quarter profitability fell short of its longer-term goals.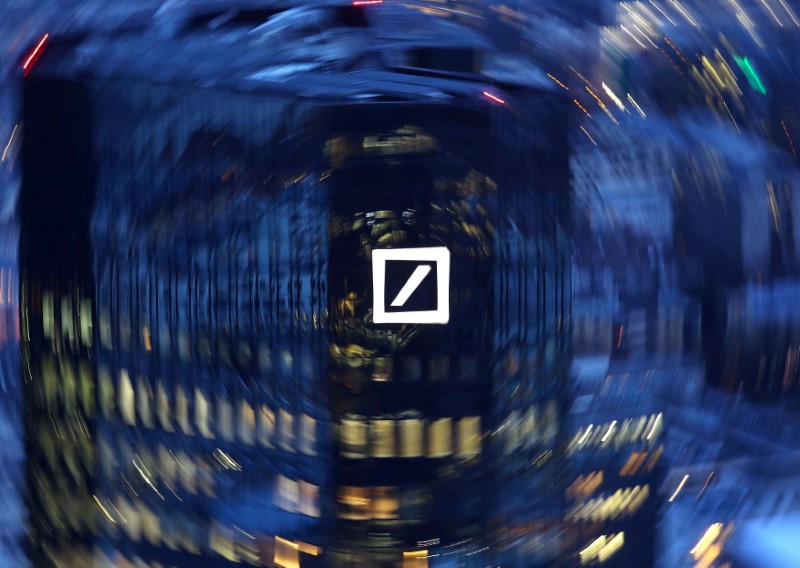 "Revenues were not as universally strong as we would have liked, in large measure because of muted client activity in many of the capital markets," he said in a statement. Revenues at Deutsche's cash-cow bond-trading division were down 12 percent in the quarter as lower market volatility led to less client trading of interest rate and foreign exchange products, while sales were down 28 percent in equity trading. The dip in debt trading compares with a 40 percent drop at Goldman Sachs and declines of 4 percent to 19 percent at Morgan Stanley, Citigroup, Bank of America and JPMorgan.
The second-quarter slowdown has been blamed on a lack of events to spark a surge in trading, especially compared with a year ago, when Britain voted in June 2016 to leave the European Union. Low interest rates and a more guarded view on when rates will rise have added to that. Provisions for possible future legal action fell to 2.5 billion in the quarter, after the bank settled cases such as over the sale of toxic mortgages and sham Russian trades, leaving a probe into sanctions violations as the only large remaining litigation issue. Contingent liabilities were down to 1.8 billion.
"Although in the first half of 2017 we recorded virtually no litigation expense we anticipate these expenses to be higher in the second half of 2017," Deutsche said.