Why Qatar 2022 might just be the best World Cup you ever go to. The aim is for it to be the most accessible World Cup for those with disabilities and the environmental aspect is at the forefront of the planning. Last week, I visited the capital Doha and the surrounding area which will host most of the games. I have heard a lot about Qatar and so have you.
"It's gonna be too hot….it's not a football country! Why on earth are WE having a tournament there?!" Firstly, I was marveled by the newness of everything. From the recently built airport, to the business district with its shimmering skyscrapers that have quadrupled in number since my last visit. It's quite breathtaking to see a city that is designed for the present. Everything, from the doors you walk through, the malls you shop in, the cabs you hail are designed for convenience, safety and aesthetics.
The Mosques are beautiful. The man made beaches are clean. There's a giant building, rumoured to be a Harrods mall that glitters with gold. The hospitality is sensational, the people friendly and the weather in November and December will be fantastic. A shortage of hotel rooms will not be a problem for this tournament. There's no point in me trying to pontificate on the controversy of how the tournament was bestowed upon them, or the associated moral issues. There are people more qualified than me who will give you their opinion. I can only talk about logistics, football and my experiences. Of course it will not tick every box. Remember we go to Russia first, the last one was in Brazil and not so long ago Beijing hosted the Olympics.
It will be a very different cultural experience, but surely there is opportunity in that. It is the "World" Cup. It quite rightly should tour the globe.
I can't tell you how much it will cost. The prices will be different in 2022. It wasn't cheap to get there (yes I paid!), but it wasn't extortionate. Again, I'll mention Brazil and Russia, neither of them too friendly to the wallet.
It will be incredibly easy to watch football. The transport between stadia will allow you, cost permitting, to take in two games a day! Imagine that. What a contrast to the preceding two tournaments where only the Avios collector benefits. It will not be too hot. In Fortaleza in 2014 during the round of 16, I had it pegged at 38 degrees as I walked a mile to the stadium. It will be 10 degrees cooler in Qatar. There will be alcohol. Of course there will. Look at the main sponsors. It just won't be as flowing as freely as in Germany or France, but on the evidence of Marseille and other places last summer that might not be a bad thing.
It will be cutting edge, clean, family friendly, and it will be efficient.
The aim is for it to be the most accessible World Cup for those with disabilities and the environmental aspect is at the forefront of the planning. All this plus it's the perfect time in the calendar for an English team. The logistics mean every team stays in the same hotel the whole way through the tournament and that the travel time to Doha from east and west is manageable for 2 billion people.
As I said, it might not be perfect, big tournaments never are, but Qatar 2022 might just be the best World Cup you ever go to.
How Qatar Won the Right to Host the 2022 FIFA World Cup
Qatar is a tiny country. With less than 12,000 square kilometres of space, it is among the smallest sovereign states in the world, about twice the size of Delaware.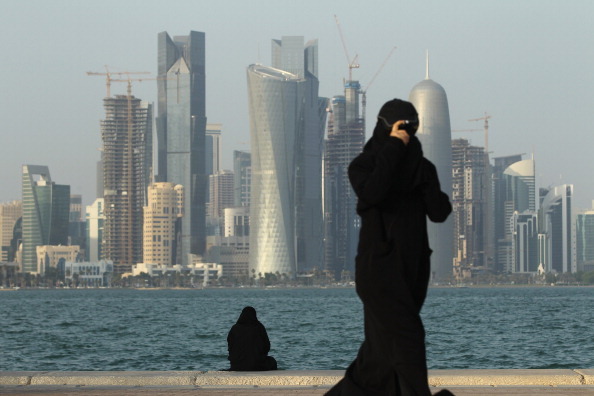 But Qatar is rich—very rich.
A Forbes study published earlier this year found the Gulf nation's GDP per capita to be higher than anywhere else on the planet. It is a country awash in petrodollars; its Doha skyline looks like something out of The Jetsons. "If wealth is power," wrote Forbes contributor Beth Greenfield, "then the Qataris have some serious muscle to flex." Muscles they flexed in acquiring the rights to host the 2022 FIFA World Cup.
How Did They Get It?
But how did they get it? How did this absolute monarchy on the Arabian Peninsula manage to pull off one of most compelling and controversial coups in football history? Following are six factors Qatar used to its advantage, and leaving the bribery allegations for a day when FIFA's vault of secrets is pried open for a fair, verified analysis there are the items, ideas and people that delivered the biggest sporting property in the world to a country of fewer than two million people.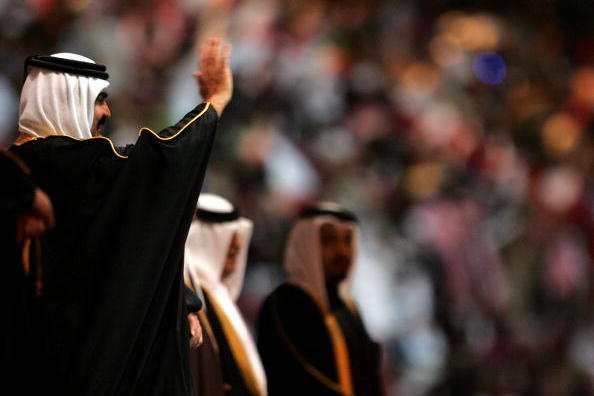 Democracy
Qatar is an absolute monarchy. Tamim bin Hamad Al Thani is the Emir, and his bloodline has been in power since the founding of Qatar in 1850. Not surprisingly, given its own brand of politics, FIFA finds absolute monarchies, oligarchies and dictatorships easy to deal with. Easier, even, than the Western-style democracies whose due process and debate (at least in theory) create for slowed-down decision-making. In April, Jerome Valcke, FIFA's secretary general, plainly admitted his preference for dealing with countries like Qatar and Russia, which will be hosting the 2018 event.
"I will say something which is crazy, but less democracy is sometimes better for organizing a World Cup," he said. … "When you have a very strong head of state who can decide, as maybe [President Vladimir] Putin can do in 2018…that is easier for us organizers than a country such as Germany, where you have to negotiate at different levels," per a report by the BBC.
It's a preference that, unfortunately, defines world football's governing body.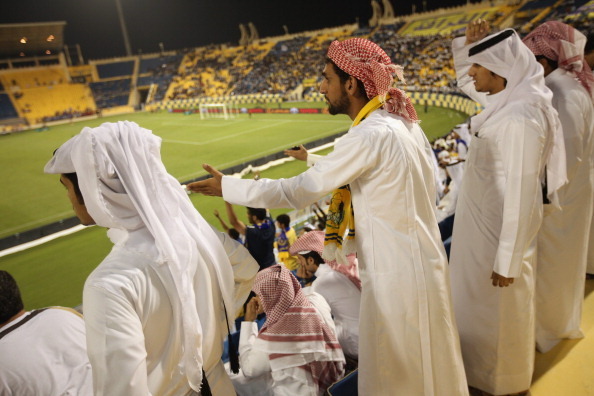 Growth
A World Cup in England, the Low Countries or on the Iberian Peninsula would not have grown football as a sport. The vast expanse and population of Russia offered potential for the growth FIFA craves, as does Qatar. This is a World Cup for the entire region, and the bid was packaged as such.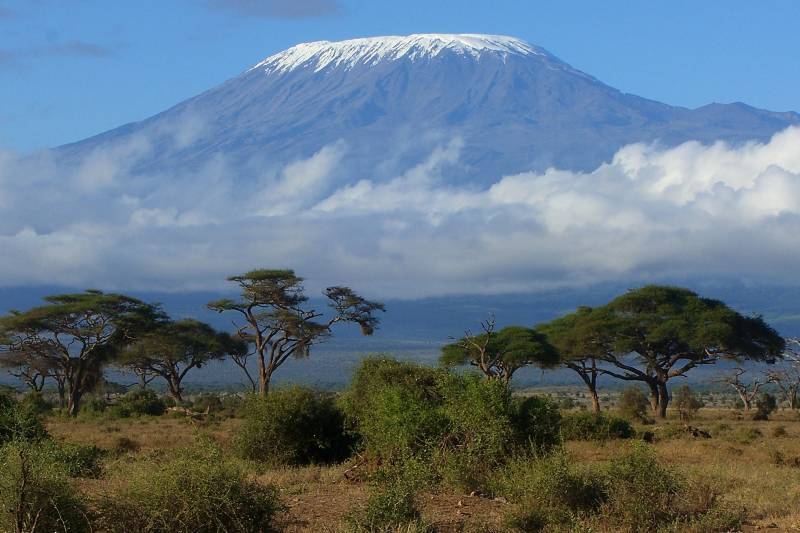 Africa
In early 2010, some months before the 2018 and 2022 World Cup tournaments were awarded, the Confederation of African Football (CAF) held its annual general meeting in Libya.
Knowing the CAF was strapped for cash, Qatar put up the money for the event. They sponsored the congress. And in return, they were allowed to present their World Cup bid to the delegates with a vote on FIFA's Executive Committee. As Simon Kuper wrote for AskMen.com the following November, "A disgruntled lobbyist from another bidding country sent out an email saying: 'As far as memory goes, it is the very first time that a congress excludes 99% of bidding nations from being present, and at the same time offers its forum to only one nation.'" When the Executive Committee convened to vote on the World Cup hosts, it's more than likely the Africans came through for Qatar.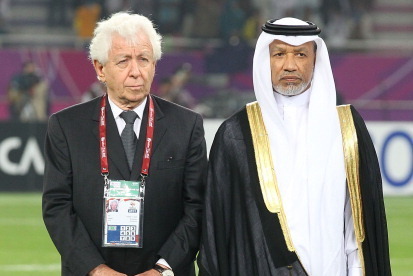 Mohamed bin Hamman
In July 2011, Mohamed bin Hamman, a Qatari, was banned from football for life following a corruption investigated conducted by FIFA's ethics committee. A year later, the ban was annulled. A former president of the Asian Football Confederation (AFC)—the Confederation of which Qatar is a member—he also, at least for a time, intended to run for FIFA president, an election campaign that would have put him up against Sepp Blatter.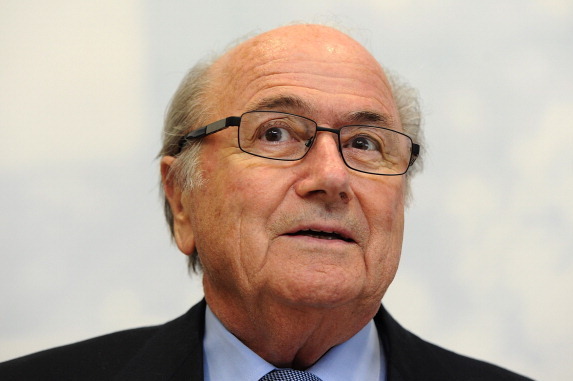 But in August 2010, he pulled out of the race, telling reporters he would not seek the biggest job in world football. "Let me be very clear," he said. "I will not run against Sepp Blatter. I will be backing him to remain in office for a new mandate. He is my very good friend," according to David Hills of the Guardian.
That act of friendship, if it can be termed as such, likely had more than a thing or two to do with Qatar's bid wiping away the competition three months later. After all, the office of the FIFA president is the most powerful lobbying organization in football, and while it can't be proven, it seems Blatter may have repaid Bin Hamman's gesture by advocating for a Qatar World Cup to the Executive Committee.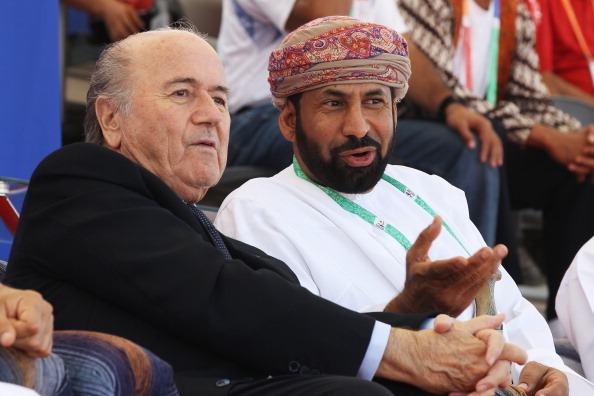 Politics
The United States, South Korea, Japan and Australia, as well as England in its 2018 bid, simply didn't play them—at least not as well as Qatar. As Kuper wrote at the time, "Lobbying wins World Cups." And while everyone lobbied the Executive Committee members, no one did so to Qatar's extent. Obviously, lobbying can take many different forms. It can look like a trip, a dinner, a swanky hotel, an infrastructure project—those things that are legal, even though they are quite clearly meant to steer influence.
This is where it comes back to our first factor—the absence of Western-style democracy. While the likes of England, Australia and the United States might have had some ethical qualms about the grey area between "gift" and "bribe," Russia and Qatar had no such hang-ups. Furthermore, they didn't insult the voting process (even though it deserved to be insulted) by alleging bribes and general corruption; they did not release "Panorama" documentaries claiming a closet full of "dirty secrets" at FIFA headquarters.
Money
And now we come full circle. We don't know exactly how much money Qatar spent on their 2022 World Cup bid, but The Guardian estimates the amount to have been slightly less than $200 million in public funds. Any private money that was spent is simply untraceable.
Australia, by comparison, spent just $42.7 million on its bid; the United States spent less than $5 million. England, in its 2018 bid, allocated $24 million to the process—an amount that was widely decried for being excessive. And it might have been, but it was far too little to secure a World Cup. In the glamorous circles of the Executive Committee, parsimony and thrift are uncomfortably out of place. They get nothing done whatsoever. Their practitioners are viewed as insulting, and their proposals are ultimately disregarded.
What's fascinating about Qatar's successful bid is just how resounding its victory was. After the first round of voting, Qatar already had as many supporters as its three rivals combined, and as Australia, Japan and South Korea were discarded in succession from the ballot, Qatar continued to gain votes. In the end, the United States was defeated, 14-8.
It wasn't even close, and given the lengths to which Qatar went to get the World Cup—expenses Executive Committee members may have interpreted as the event's importance to them—the margin of victory is hardly surprising. Qatar, the richest country in the world, flexed its muscles. Its adversaries perished at the demonstration of its might.